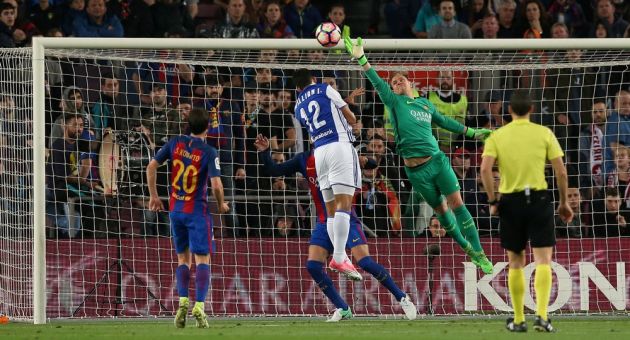 German goalkeeper Marc-André ter Stegen has signed a personal endorsement agreement with protective apparel brand McDavid.
Ter Stegen, who is the first choice 'keeper for Spanish La Liga giants Barcelona, will be the American firm's global face of soccer. The 25-year old shot-stopper will lend his image to future advertising campaigns promoting McDavid's patented HEX Technology.
Neither the financial terms nor the duration of the contract have been made public.
"Being the global face of soccer for McDavid is a huge honour," said ter Stegen. "Health has a fundamental role in both my career and life away from the game. Training hard, maintaining a balanced diet and sleeping well are key. Preparation before the match and recovery afterwards are on the same level of importance—and of course, so is my protection."
"Since I began my career in Germany, I've trusted McDavid protection for top performance. I believe in their products—they just feel right when I wear them. For me or any world-class athlete, it's vital that we feel protected. That is why I will continue to trust McDavid."
Ter Stegen joined Barcelona in 2014 from hometown Bundesliga side Borussia Mönchengladbach for a fee of US$13 million. He has since won two top-tier La Liga titles and the 2014/15 Uefa Champions League, European soccer's preeminent club competition.