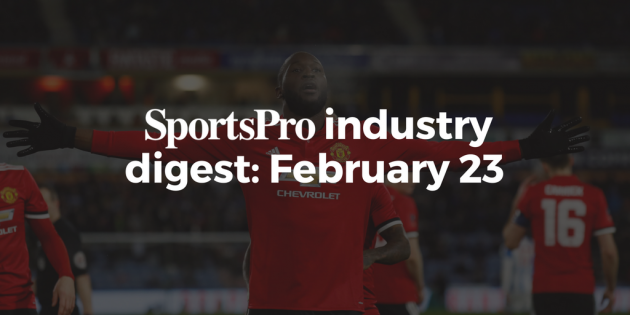 Soccer: English soccer giant Manchester United have finally launched an official channel on YouTube, ending their status as the most-viewed club on the video-sharing platform purely through unofficial content.
YouTube said that since the start of the 2017-18 season views of United video content have risen 60 per cent year on year to almost 850 million. Within 24 hours of United's channel launch it had gained more than 100,000 subscribers.
United were the only Premier League club, and the only outfit amongst the world's top soccer teams, not to have an official presence on YouTube, but will now offer hundreds of free videos through the platform.
"Amazingly, even without an official football channel it is the most viewed club in the world on YouTube," Tomos Grace, YouTube's head of sport for Europe, Middle East and Africa, told UK newspaper the Guardian.
"But one channel that people are looking for is the official Manchester United voice. The plans they have are very exciting. They want to go big."
The club plan to use the platform to show content focused on light-hearted features with current first-team stars alongside videos of club legends.
"The club's vision is to be the largest and most engaged sports club in the world," a Manchester United spokeswoman said. "Our presence on platforms such as YouTube will allow us to achieve this vision."
At the other end of the English soccer pyramid, National League Leyton Orient will stream their FA Trophy quarter-final clash with Gateshead to viewers outside of the UK via the club's StreamAMG platform. The broadcast will be sponsored by Baskin Robins and marks the first time an FA Trophy game has been aired internationally that is not the final.
Cycling: French free-to-air sports broadcaster L'Équipe and sports broadcaster Eurosport have acquired rights to the 2018 Track Cycling World Championships.
Eurosport will air the entire event with L'Équipe to broadcast the final four days and stream the opening days via its website.
French free-to-air rights to the Track World Championships have traditionally been held by France Télévisions, but budget cuts saw the public-service broadcaster decide to drop the event to focus on the Tour de France and other top tier sporting events such as the French Open.
Elsewhere, the Giro d'Italia has confirmed tourism activity platform Musement as its offfical travel partner for the 2018 edition of the race.
Basketball: Three-time Women's National Basketball Association (WNBA) champions LA Sparks have announced a partnserhip with Kore Software's ticketing and fan engagement platform to manage season ticket sales, fan data and analytics.
Baseball: Garrett Popcorn has entered into a partnership with the Major League Baseball (MLB) franchise the Chicago Cubs.
Media rights: DAZN, the OTT service operated by digital sports media company Perform, has boosted its position in Japan by taking over a rival service operated by telco SoftBank.
Cricket: Cricket Canada has agreed a partnership with Indian media and entertainment company Mercuri Group to launch a new first-of-its-kind Twenty20 league in Toronto. The Global T20 Canada is set to launch in July after being sanctioned by the International Cricket Council (ICC).
Volleyball: The International Volleyball Federation (FIVB) has awarded hosting rights for the inaugural edition of its women's Nations League Finals to the Chinese city of Nanjing.
Golf: Commercial Bank Qatar Masters has confirmed Qatar Duty Free as an official partner of the European Tour event at the Doha Golf Club.
And Van and commercial vehicle supplier Maxi Low are the latest sponsor announced for the 2018 Farmfoods European Senior Masters.
Motorsports: Dirt track motorcycle racing championship, American Flat Track has confirmed a sponsorship renewal with Cycle Gear.
In Nascar, Team Penske and Siemens, a global provider of product lifecycle management (PLM) software and services, have entered into a new technical partnership.
Swimming: Fina, the global governing body of aquatic sports, has unveiled a revamped calendar and format for its 2018 Swimming World Cup. For the 30th edition of the annual event, Fina has designed a brand new concept which will integrate meets held into short-course 25m-pools as well as meets in traditional 50m-pools.
Wrestling: United World Wrestling, the sport's global governing body, has entered into a strategic partnership with US sportswear company Nike.
Endorsement of the day
Houston Texans wide reciever Braxton Miller has partnered with Play Impossible and its new product the Gameball. The goal of the Gameball is to tap into a youthful enthusiasm for tech that also promotes physical activity.
"Kids are 30% less physically active today compared to when their grandparents were the same age," Miller said. "When I was kid, playing pickup basketball or backyard football was more fun than playing video games. However, the power of social media and the quality of these digital games are so good now, I understand why kids won't get off their butts."
@play_impossible had me and my son running around for hours ... ! Who do you think won our "Roll Off" challenge?

He was definitely #CHARG1NG after the obstacle course he made

➡️ ➡️ Check out https://t.co/XaHtBWJkvD for more! pic.twitter.com/Y25jGjrHKG

— BRAXTON MILLER (@BraxtonMiller5) February 17, 2018
Our industry digest will update throughout the day as deals break so check back to make sure you do not miss a story