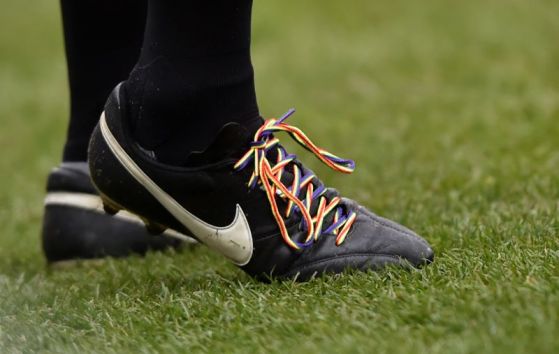 English soccer giants Manchester United have announced a partnership with Stonewall, the leading lesbian, gay, bisexual and transgender (LGBT) charity.
The deal sees Manchester United become the first UK soccer team to collaborate with the body, with whom they will work closely to tackle LGBT issues in sport and society. The partnership will aim to improve inclusion and equality in soccer, both within the UK and across the world.
United become an official member of Team Pride, Stonewall's sporting initiative whose existing supporters include telecoms firm O2, sportswear brand Adidas, broadcaster Sky Sports, and the Premier League itself.
The 20-time English champions have previously participated in Stonewall's rainbow laces campaign, which sees players wear rainbow laces on their boots in a show of solidarity with LGBT campaigners. The club will continue to support that project, in addition to hosting the 2017 Rainbow Laces Summit at their Old Trafford home stadium.
"Manchester United always looks to be a leader in everything it does and we are proud to be the first sports club to sign up to Team Pride," said Richard Arnold, Manchester United's group managing director. "The club has an ongoing commitment to equality across all areas and with 659 million followers around the world, it is our responsibility to show support and recognition to everybody who loves this football club.
"We have built up a positive working relationship with Stonewall and it's a great way for us to learn from each other and progress together as we strive for equality for all of our supporters."
Manchester United currently sit in sixth place in the Premier League. They face Russian side FC Rostov in the last 16 of the Uefa Europa League, the second-tier continental competition, on 9th March.