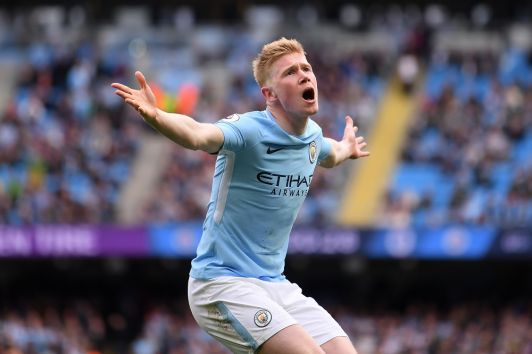 English Premier League champions Manchester City have announced a global deal with Xylem.
Under the terms of the multi-year agreement, the company will serve as the soccer side's official water technology partner.
The financial terms of the deal have not been disclosed, but Xylem will also partner with City's women's team and their sister club, Major League Soccer (MLS) outfit New York City FC.
Through the partnership, the US water technology firm aims to raise awareness about pressing global water challenges and solutions.
City will also work on projects with Xylem's social investment platform Xylem Watermark, including building water towers in communities around the world without access to clean water.
Xylem branding will feature at the side's Etihad Stadium on matchdays and also at the City Football Academy.
Damian Willoughby, senior vice president of partnership at City Football Group, said: "Manchester City and Xylem share a common commitment to operating in a sustainable and innovative way, whilst enhancing the lives of people in our communities around the world."
Patrick Decker, president and chief executive of Xylem, added: "From our first meeting, it was clear that City's value system was aligned with Xylem's. Our purpose as a company is to create both economic and social value. We do that every day by bringing solutions to market that solve water needs and challenges, and through our Xylem Watermark program."