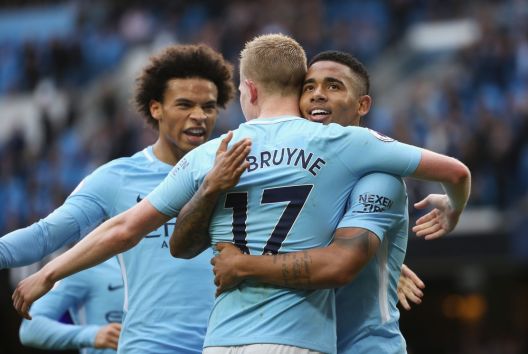 Top-flight English soccer side Manchester City have announced a new partnership with US digital giant Amazon.
The company will be given behind-the-scenes access to the Premier League leaders in order to produce a multi-episode Amazon Prime Original series that will follow the team's 2017/18 season. The documentary will feature action from matches, footage from training sessions and will provide an insight into interviews and executive meetings.
Although the financial terms of the agreement have not been officially released, Tariq Panja of The New York Times reports that Amazon will pay City at least UK£10 million (US$13 million). The series will launch exclusively next year on the Amazon Prime Video service, which is available in more than 200 countries and territories.
The announcement comes shortly after Juventus announced a similar partnership with Netflix, which will see the Italian champions star in one of the digital subscription platform's original docuseries.
"We are delighted to begin this strategic relationship with Amazon, one of the world's leading companies," said Ferran Soriano, chief executive of Manchester City. "Amazon Prime Video is the perfect home for a ground-breaking project that will offer a unique and authentic inside view into Manchester City's season like never before.
"This is an extremely exciting time for Manchester City and through Amazon's world class service, we will be able to share it with football fans all over the world."
Heather Schuster, head of Unscripted, Amazon Originals, added: "This new Amazon Prime Original series will give Prime members extraordinary insight into Manchester City, the top English Premier League football team and one of the most exciting and respected teams globally. The story behind the coaches and players is fascinating and we are very excited to work with the Manchester City team to deliver an exclusive all access experience to our Prime members."
Amazon has made its first moves into live sports broadcasting this year, carrying simulcasts of the National Football League's (NFL) Thursday night games and airing this week's ATP Next Gen Finals tennis tournament from Milan.
Manchester City beat Arsenal 3-1 on Sunday to consolidate their place at the top of the Premier League. They play their next fixture away to Leicester City on 18th November.