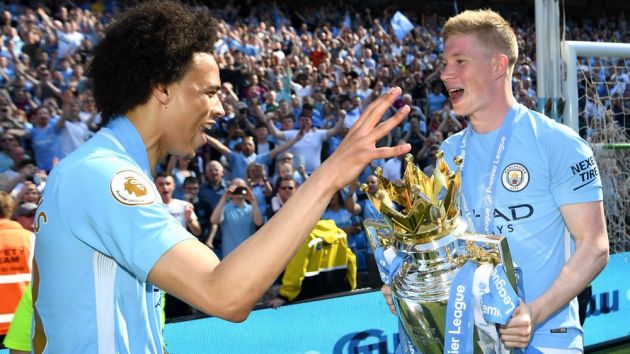 Premier League champions Manchester City have announced their first ever global betting partnership with Marathonbet.
The multi-year deal, which also covers the English soccer giants' women's team, will see Marathonbet offer matchday betting services at City's Etihad Stadium, with branded betting kiosks to be open to supporters from the start of the 2018/19 season.
The international online bookmaker will also provide City fans with exclusive digital content for first team fixtures and pre-match previews. The club's supporters will also have opportunities to win unique experiences through the partnership.
In addition, Marathonbet's logo will now be displayed across the Etihad Stadium and on matchday interview backdrops.
"Marathonbet shares our commitment to providing fans across the world with the best possible matchday experience, whether that's at the Etihad Stadium or following around the world through digital platforms," said Damian Willoughby, senior vice president of partnerships at City Football Group. "Marathonbet has a great history of innovation and we are excited by their plans to engage with City fans through this new partnership."
"The club share our ideas of innovation and providing their supporters and football fans alike with extraordinary odds, markets and experiences; something we saw with their record breaking 2017/18 season," added Marathonbet chief executive Natalia Zavodnik. "This announcement is a marker of our intention as a global brand and we can't wait to get started."