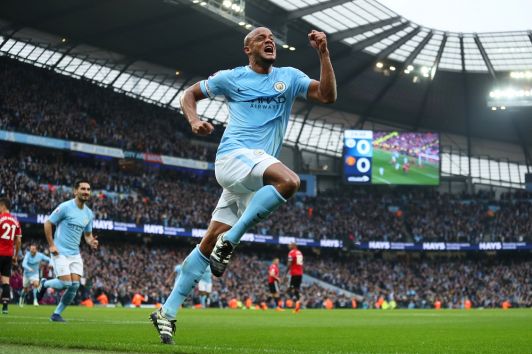 Premier League leaders Manchester City have announced a new partnership with Korean gaming company Nexon.
The deal will see Nexon become the top-tier English soccer side's official EA Sports Fifa Online gaming partner in South Korea.
Nexon worked with video game producer Electronic Arts to develop Fifa Online, which is a free-to-play online multiplayer game, and City will work with the company to launch various events for Korean soccer fans and Fifa Online 4 players.
City and Nexon will also collaborate to expand the in-game content of Fifa Online 4, while Korean fans will be given the opportunity to enjoy official tours of the club's Etihad Stadium and a variety of local matchday screening events.
In addition, Nexon plans to draft an official Manchester City Fifa Online 4 ambassador from the upcoming Fifa Online 4 tournaments as part the club's attempts to increase their involvement in esports.
"We are delighted to announce this partnership and welcome Nexon to the City family," said Damian Willoughby, senior vice president of partnerships at City Football Group. "Nexon is a worldwide leader in free-to-play games that shares our commitment in providing innovative and immersive experiences for a global audience.
"Fifa Online is one of Nexon's most successful titles and one of the most recognised titles in Asia, boasting a passionate community of online users. Through this partnership, we look forward to engaging with Fifa online users in Korea and enhancing the game they love by developing in-game experiences and digital content.
"We are also delighted to be extending our footprint in Korea, an important market for Manchester City, and doing so with a partner who will help us to further engage with our fans here."
Jeonghun Lee, chief executive of Nexon, added: "It's a great honour to work shoulder to shoulder with one of the Premier League's leading football clubs, and I hope our partnership will diversify both the online and offline football experience for Fifa Online 4 players."
Manchester City missed the chance to wrap up the Premier League title last Saturday, losing 3-0 to cross-city rivals Manchester United. They travel to play Tottenham Hotspur in their next game on Saturday.