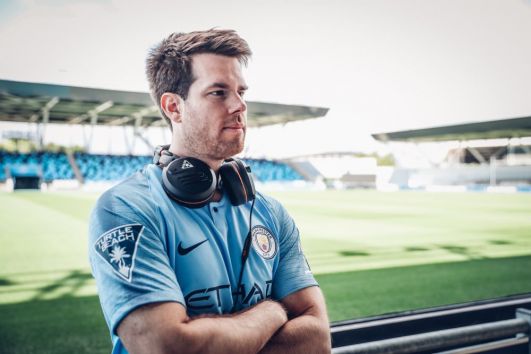 English soccer champions Manchester City have announced their first esports-specific partnership, securing a deal with gaming headset and audio accessory brand Turtle Beach.
The contract sees Manchester City esports players using Turtle Beach's line of professional gaming audio equipment, as well as other Turtle Beach gear and accessories.
The partnership comes as further development to Manchester City's esports strategy. The club signed Marcus 'Marcuzo' Jorgensen and Kai 'Deto' Wollin, current PS4 world champion, during the 2017/18 season, with both competing globally.
The Turtle Beach range will be worn by the club's players for the first time at the Fifa eWorld Cup at London's O2 Arena this month as they compete amongst the top 32 Fifa players in the world.
Damian Willoughby, senior vice president of partnerships at the Premier League club, said: "We are very excited to form this partnership with Turtle Beach as the club expands its esports strategy.
"We are looking forward to working with Turtle Beach, and their high-quality equipment, to enhance gaming experiences for our players."
Juergen Stark, Turtle Beach chief executive, added: "Manchester City is a truly global brand and while their esports endeavours are just beginning, we're thrilled to be able to embark on the journey with them and to help them achieve even more success both on the virtual pitch and off."