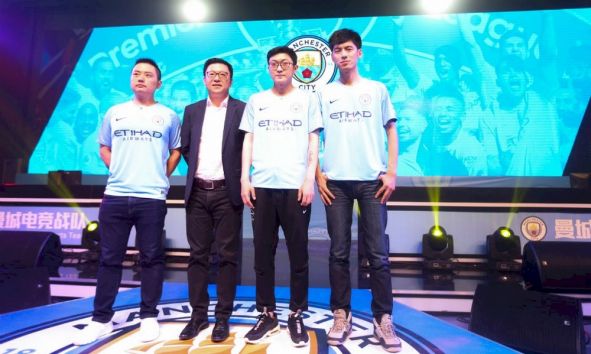 English soccer champions Manchester City have expanded their global esports presence by launching a Fifa Online team in China.
The new outfit, which was unveiled at an exclusive launch event at the Star Alliance Esports Center in Beijing, will compete in the Online Star League (FSL), a competition operated by Chinese investment company Tencent.
The team will consist of five players, including Zhang Jun, last year's most valuable player in the FSL, as well as Aruya and Liu Chao.
The Premier League outfit have also revealed that the remaining two spaces on the team will be filled by two of their supporters, who will be determined by a nationwide competition. In addition, City will post updates about the team's progress on their official Sina Weibo social media channel.
The news marks City's latest push into the realm of online gaming and sees them become the first Premier League club to enter the Chinese esports market.
"Our new Fifa Online team comes in addition to our dedicated esports players at Manchester City, as well as at our sister clubs New York City and Melbourne City, highlighting Manchester City's and the wider City Football Group's commitment to both esports and our growing fanbase in China," said David Tang, Manchester City's Chinese regional director.
City's new team will be entered into the FSL in time for the new season, which gets underway on 15th June.
"It's great to see Manchester City's commitment to esports grow with their entry into the Chinese gaming market. Manchester City have already made a significant contribution to the esports industry," added Tencent executive Shulun Gao.
"They were one of the first Premier League clubs to sign a professional esports player and the digital content and fan experiences they have created since then have been unparalleled.
"Fifa Online is incredibly popular across China, and it is an exciting prospect for us to have an esports team in China which supporters can identify with the reigning Premier League champions."