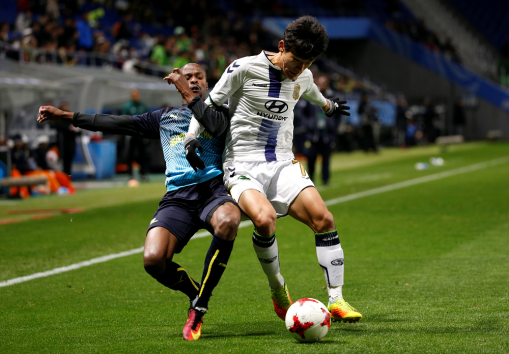 South African top-tier soccer team Mamelodi Sundowns have announced a three-year sleeve sponsorship deal with car manufacturer Hyundai.
The South Korean company will see its branding made visible across the team's dugout, and will provide mascots for games.
In addition, the car manufacturer will supply vehicles to the Sundowns, and will collaborate with the Pretoria-based side in a marketing partnership that includes co-promotion of all vehicles in the Hyundai range in South Africa.
Hyundai is a long-term sponsor of soccer's global governing body, Fifa, until 2022, and partners Football Federation Australia (FFA) as well as Singapore's top-tier soccer competition, the S. League, and France's Ligue 1 sides OGC Nice and Olympique Lyonnais.
Pitso Mosimane, the Sundowns' coach, said: "We are humbled, we appreciate the association with the brand and how fast-moving it is, we are also fast movers in football. The product is there, everybody can see it. Of course the brand is international and it has moved at that rate; we are also an international brand, hence the relationship is mutual.
"We came at the right time, we used to be on the borders and we came out of the borders to the continent. We conquered the continent and we represented the continent at the Fifa Club World Cup. What we would like to do is to encourage most of our supporters to consider Hyundai, because these are world class vehicles. I would like as many South Africans to be aware of this special partnership."
"Our values are similar to their values," added Hyundai chief executive Niall Lynch. "We are very excited about partnering. This is not a sponsorship, this is a partnership between ourselves and the club and we are looking forward to bringing value to the Sundowns fans."
The Mamelodi Sundowns are seven-time champions of South Africa's Premier League Soccer (PSL). The team finished second in the 2016/17 season, and have made a promising start to their 2017/18 league campaign, winning three of their opening four games. They beat the Platinum Stars 1-0 away on 1st October, and will host the Kaizer Chiefs on Tuesday.