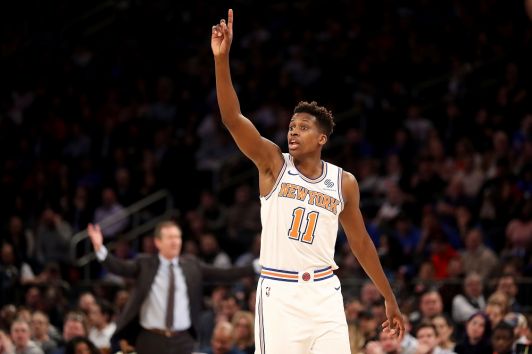 The Madison Square Garden Company (MSG), which owns and operates the National Basketball Association's (NBA) New York Knicks and the New York Rangers of the National Hockey League (NHL), has revealed plans to spin off its sports businesses.
MSG's board of directors has authorised the company's management to explore a possible derivative that would create a separately-traded, sports-focused public company.
The new entity is expected to include the Knicks and their development team, the Westchester Knicks, along with the Rangers and their development team, the Hartford Wolf Pack.
Women's National Basketball Association (WNBA) team, New York Liberty, for which MSG is exploring a sale, would also fall under this umbrella, along with Knicks Gaming, the official NBA 2K esports franchise of the Knicks, as well as a majority interest in North American esports organisation Counter Logic Gaming.
The existing company will focus on becoming "a leader in live entertainment with a growing portfolio of assets that will include state-of-the-art music and entertainment-focused venues" called MSG Sphere, which aims to open for the first time in Las Vegas by the end of 2020, followed by a second MSG Sphere in London a year later.
The live entertainment business is expected to include the company's bookings of live sporting events such as college basketball and professional boxing, the results of which are currently reported as part of the company's sports segment.
MSG said the proposed separation of the sports and entertainment businesses would allow shareholders to evaluate more clearly each company's assets and future potential, while allowing both companies to pursue their own distinct business strategy and capital allocation policy.
James Dolan, current chief executive and executive chairman of MSG, is expected to serve as in the same position for both companies. He said that the formation of the sports-focused company was "driven by the strong financial performance of the storied Knicks and Rangers franchises."
He added: "We believe this proposed transaction would provide each company with enhanced strategic flexibility, its own defined business focus and clear investment characteristics."