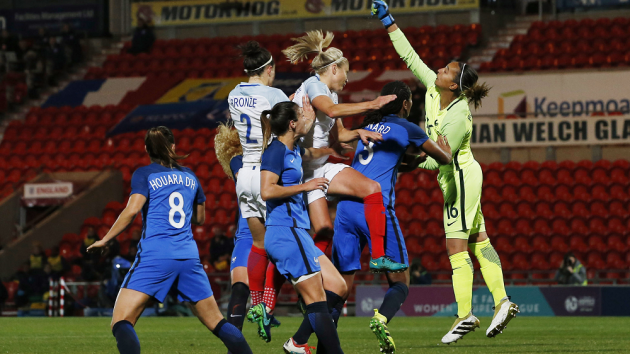 The French Football Federation (FFF) has awarded French broadcasters M6 and Canal+ the TV rights to women's soccer and men's youth soccer in the country for the next five years.
A month after French soccer's governing body put the rights to tender, commercial broadcaster M6 agreed a deal to cover the French women's national team matches.
Meanwhile, pay-TV channel Canal+ picked up broadcast rights for the top-tier women's soccer league Division 1 Féminine, as well the French men's national youth Under-16 to Under-20 teams.
Both agreements will last from 2018-19 to 2022-23.
French newspaper L'Équipe reported that the FFF will receive a total of €5.4million (US$6.4 million) per season in the new rights cycle, up from €1.8 million (US$2.1 million) per season in the current cycle.
M6 also broadcast coverage of the Uefa Women's European Championships in 2013, and the Fifa Women's World Cup in 2015.
"We are pleased to announce this strong new commitment," said Noël Le Graët, president of the FFF. "Women's football is booming, with a number of licensees constantly increasing. This consultation, which brought together the main players in the market, confirms this attractiveness.
"M6 has positioned itself in a remarkable way and will offer a high quality showcase to the French women's team currently preparing for the 2019 World Cup that we are organizing.
"Since the Uefa Women's European Championships in 2013 and then the Fifa Women's World Cup in 2015, the M6 Group has been successfully involved in the development of women's football which, in my view, benefits from a potential for development that is still very important," added Nicolas de Tavernost, the chairman of the executive board at M6.
"We are very proud, through this new agreement, to continue our commitment and strengthen our partnership with the French Football Federation."