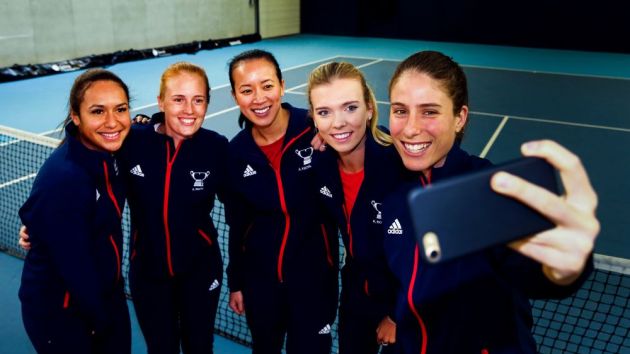 The Lawn Tennis Association (LTA), the governing body of tennis in the UK, has announced a partnership with Adidas.
The German sportswear manufacturer will provide the official clothing range of the LTA Performance team, which includes the Great Britain Davis Cup Team and the Great Britain Fed Cup Team.
Additionally, the brand will create an official range of British Tennis clothing which will be sold exclusively through the new online British Tennis shop. The Adidas clothing will also be available to the wider British Tennis community with the company planning to provide a customised service to clubs and counties.
As part of the partnership, Adidas will receive sponsorship rights, including branding, across the British Tennis Major events; Fever-Tree Championships, Nature Valley Open, Nature Valley International, Nature Valley Classic.
The partnership will be delivered and serviced by Specialist Sports, who hold the exclusive sales and distribution rights to Adidas tennis products in the UK.
Barry Moore, brand director at Adidas UK, said: "At Adidas we are obsessed with helping athletes perform at their best and we believe through sport, we have the power to change lives. This partnership with the LTA allows us to achieve both goals and we hope to inspire a new generation to go out and create on courts across the UK."
James Mercer, commercial director of the LTA, added: "Adidas has great heritage in the sport of tennis and indeed with the LTA having previously been a partner. It is our aim to ensure that our staff and teams are best equipped to succeed on the tennis court and we have no doubt that Adidas can help us achieve this with great style."