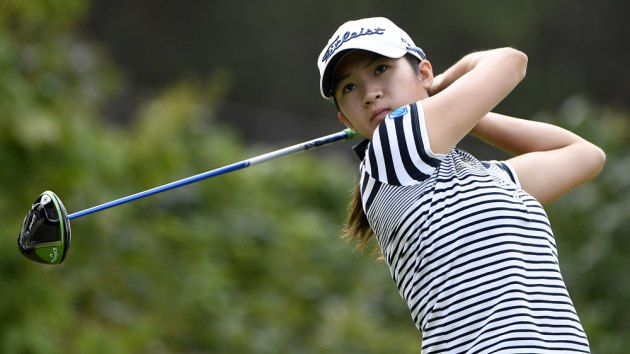 The Ladies Professional Golf Association (LPGA), the organising body for the leading women's golf tour, has announced the addition of a new tournament at Wilshire Country Club in Los Angeles to its 2018 calendar.
The event, which will debut from 16th to 22nd April, will feature 144 of the world's top female golfers competing over four rounds for a share of the US$1.5 million purse.
South Korean companies Hugel, which manufactures beauty products, and broadcaster JTBC, will be the title sponsors of the tournament, which will be named the Hugel-JTBC Open.
The LPGA revealed its 2018 calendar in December and placed a Los Angeles tournament on its schedule, but confirmation of the event follows the agreement of a three-year deal with global marketing and event management agency Eiger Marketing Group (EMG), which will own and operate the new tournament.
The Hugel-JBTC Open brings the LPGA back to Los Angeles following a decade-long absence since the Office Depot Championship was held at various courses from 2001 to 2005. The competition will be the third of four tournaments held in California in 2018, joining the ANA Inspiration in Rancho Mirage, the Kia Classic in Carlsbad and a tournament in San Francisco.
"Wilshire Country Club is a strong proponent of women's golf and our members are honoured and excited about today's announcement," said David Damus, president of Wilshire Country Club. "Hosting the LPGA at Wilshire is a great opportunity for golf enthusiasts throughout Southern California to witness the best female golfers in the world."
"We're very excited to take the LPGA back to Los Angeles and historic Wilshire Country Club, adding to the Tour's already prominent presence in Southern California," added LPGA Commissioner Mike Whan. "We want to thank our good friends at Hugel, JTBC and Eiger Marketing Group for providing us the opportunity to bring the stars of golf's global tour to the heart of Hollywood and put on a show in one of the largest broadcast markets in the world."
"Hugel and JTBC are very excited to sponsor a new tournament in downtown LA and bring it to historic Wilshire Country Club," said Sung Bum Hong, tournament chairman and founder of Hugel. "I hope this tournament will provide a valuable opportunity for female professional players to show their best talents and abilities, and hope to do my part to make it into one of the prominent tournaments on the LPGA tour."