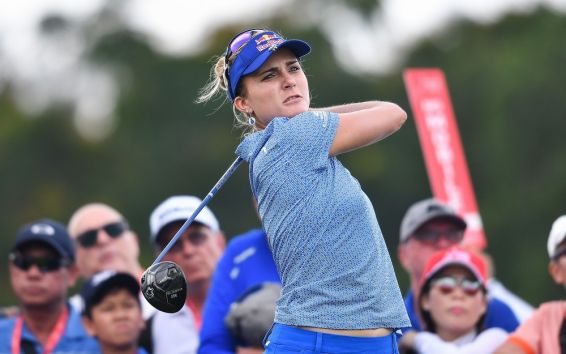 The Ladies Professional Golf Organisation (LPGA), the governing body for professional female golfers in the US, has announced a new deal with science and technology firm Dow Chemical Company and extended its partnership with skincare products manufacturer Leaders Cosmetics.
Dow has been named an official marketing partner of the LPGA, and will have a presence throughout the LPGA Tour season with hospitality at various events and via a digital content platform on the LPGA Women's Network and on LPGA.com.
As part of the deal, Dow, which is also a TOP sponsor of the International Olympic Committee (IOC), will participate in various LPGA Tour event activities to promote inclusion and career advancement for women.
"The Dow team is excited to partner with the LPGA and the Women's Network to explore the powerful intersections between golf and life, specifically in the areas of careers and inclusion," said Karen Carter, Dow's chief inclusion officer. "We look forward to using this network to help attract more women to the game, and utilising golf as a vehicle for career advice and advancement."
"The LPGA is proud to welcome Dow to our family," said LPGA commissioner Mike Whan. "Dow is a leader in developing an inclusive corporate culture for women and we look forward to Karen sharing her journey and her story with our fans and readers."
Meanwhile, the LPGA's deal with Leaders Cosmetics has been renewed until 2020, with the company upping its commitment by becoming the organisation's official cosmetics partner.
As part of the expanded agreement, a Leaders Top 10 competition has been launched, which will see the LPGA player who records the most top-ten finishes during the season receive a US$100,000 bonus.
"The LPGA is proud to continue and expand our relationship with Leaders Cosmetics," said Sean Pyun, vice president and managing director of LPGA Asia.
"We are so pleased to partner with the LPGA and strengthen our relationship," added Leaders Cosmetics chief executive Kim Jin Gu. "As the official cosmetics sponsor of the LPGA, Leaders Cosmetics' professional UV skincare line SunBuddy is a perfect match for golfers who spend long hours outdoors. We are now planning to carry out our marketing partnership with Leaders Top 10."