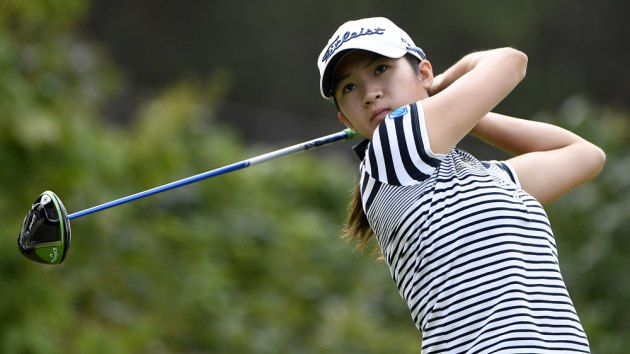 The Ladies Professional Golf Association (LPGA), the organising body for the leading women's golf tour, has added three new tournaments, including two in California, to its 2018 tour schedule.
The inaugural Hugel-JTBC Championship, to be held at an as-yet-unannounced course in Los Angeles, will take place from 19th to 22nd April, with a new event sponsored by Korean skincare company L&P Cosmetic to be staged at the Lake Merced Golf Club outside San Francisco the following week.
The two Californian events replace the Lorena Ochea Match Play in Mexico and the Manulife LPGA Classic in Canada, respectively.
Additionally, a third new event to be held in Shanghai will run from 18th to 21st October, and will serve as the LPGA's only tournament on the mainland of China.
The new additions mean next year's LPGA Tour will comprise 34 tournaments across 14 countries, with 19 of the events to be held in the US. All told, the competitions will offer an LPGA record US$68.8 million in combined prize money.
Confirming the 2018 calendar, LPGA commissioner Mike Whan hailed the tour's corporate partnership programme, acknowledging the extent to which continued private backing, including a recent title sponsorship deal with CME Group, has underpinned its stability.
'Perhaps the most important aspect of our schedule is the consistency - continuing to deliver strong playing opportunities both in North America and around the world, while growing overall purse levels every year,' Whan said in a statement.
The 2018 LPGA tour will begin in the Bahamas on 25th January, before moving on to Australia and Asia. Its first US event is the Founders Cup in Phoenix, Arizona in March.