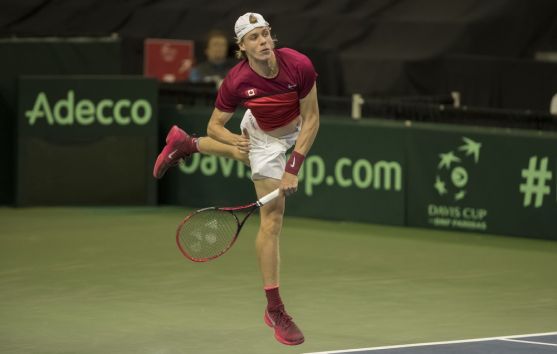 Lotto has agreed a three-year partnership with the organiser of the world's elite men's tennis tour, the ATP.
The Italian sportswear brand will be the official technical supplier of the Next Gen ATP Finals, a season-ending tournament featuring the tour's top eight under-21 players. The association begins with this year's inaugural event, to be played in Milan's Fiera Milano from 7th to 11th November.
Lotto will provide apparel to all official staff, from umpires to ball boys and girls, during the season-ending indoor championship. It will also have a strong brand presence throughout the five-day event.
The financial terms of the agreement have not been made public.
"Lotto is born with tennis and the sport has always been close to our heart," said Andrea Tomat, president of Lotto. "The agreement with Next Gen ATP Finals, besides making us proud to associate our name with an event so innovative and prestigious, once again demonstrates our commitment to supporting and investing young athletes."
The Next Gen ATP Finals will be contested by the top seven men's players under the age of 21 and an Italian wildcard. A prize pot US$1.2 million will be distributed amongst the competitors depending on their progress in the tournament.
The event will be used to trial a series of new and innovative rule changes in a bid to speed up the rate of play. All matches will be best of five sets but it will be first to four games in each set, with a tiebreak at three games apiece. Other new regulations include a 25-second shot clock rule and a maximum of one medical timeout per player per match, while the public will be permitted to move around during games.