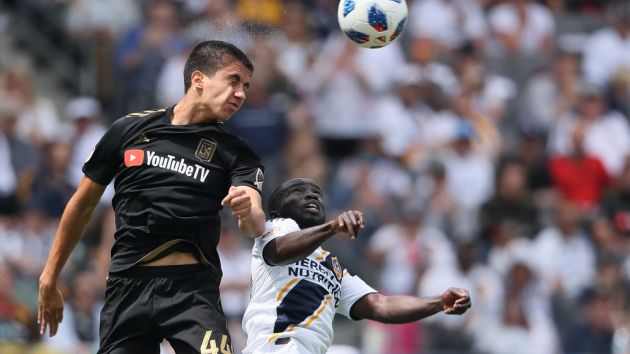 Major League Soccer (MLS) franchise, Los Angeles Football Club (LAFC), have announced a partnership with Appetize.
The company will provide food service and beverage sales at LAFC's new US$350 million, 22,000-seater Banc of California Stadium, which opened on 18th April.
Over 200 Appetize point-of-sale (POS) devices will be used across the venue in both club spaces and concession stands, as part of LAFC's aim to deliver 'the ultimate customer experience maximising mobile usage'.
Appetize uses an Android and iOS-based system that includes contactless payments at all transaction points to speed up transactions, and will deploy handheld POS terminals for waiters in premium levels.
In addition, the system will provide the platform for future capabilities such as direct payment through a mobile wallet via the LAFC venue app, as well as ordering through Appetize within the LAFC app to designated express pick-up areas or in-seat delivery.
Appetize inventory management and advanced analytics platforms will also provide decision makers with real time data feeds to speed up decision-making.
"We're honoured to partner with our city's newest team and stadium," said Kevin Anderson, co-founder and chief strategy officer at Appetize. "It's rare to find people as forward-thinking as those managing the guest experience at Banc of California Stadium, let alone have them be less than ten miles from our headquarters. We're excited and looking forward to providing guests with an awesome experience in our hometown."
"We want to push technology and innovation to deliver the best experience to our audience when they come to our stadium, combining our mobile first strategy with our world class technology infrastructure," added LAFC executive vice president and chief business officer, Larry Freedman. "Appetize aligns our strategy and enables our plans for the future."
LAFC are currently fourth in the Western Conference of MLS, after winning three of their opening five games in the 2018 season. They won 2-0 away against the Vancouver Whitecaps FC on 14th April, and will travel to take on the Montreal Impact on Saturday.