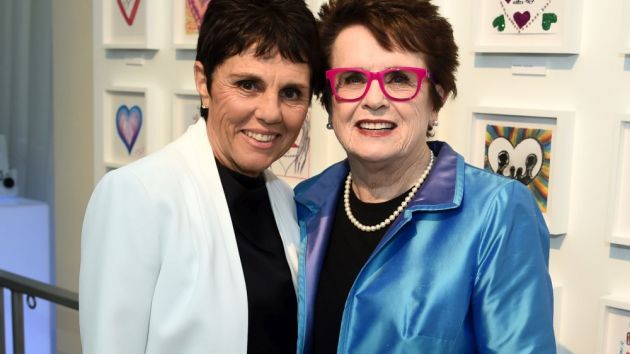 Tennis icon Billie Jean King has joined the ownership group of Major League Baseball (MLB) franchise Los Angeles Dodgers.
King's partner and former world doubles number one, Ilana Kloss, has also joined the board. The announcement came on the 45th anniversary of King's 'Battle of the Sexes' victory against Bobby Riggs.
The appointment was made by Dodgers owner and chairman Mark Walter, who praised the pair as leaders in sport – both on and off the field. He described both King and Kloss as "two trailblazing athletes, social advocates and businesswomen."
King, meanwhile, praised the franchise that she grew up supporting for their "commitment to equality and inclusion, including the LGBTQ community." Her brother, Randy Moffitt, played in MLB for 12 years, mostly for the San Francisco Giants – a rival team of the Dodgers.
King, who won 39 Grand Slam titles during a distinguished playing career, and Kloss, who won the 1976 US Open doubles crown, will both also become part-owners of Women's National Basketball Association (WNBA) team Los Angeles Sparks.
King added: "We hope to further expand the team's efforts in those areas as we move forward together."
MLB commissioner Rob Manfred described King as a "true American trailblazer", saying: "We are excited to have them both join the national pastime."