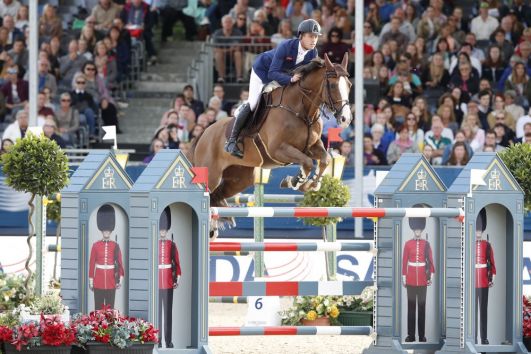 Luxury watch brand Longines has renewed its commercial arrangement with the Global Champions Tour.
The agreement will see Longines remain as title partner and official timekeeper of the annual global show jumping series, which will continue to be known as the Longines Global Champions Tour (LGCT).
The LGCT is the 2006 brainchild of renowned Dutch former rider Jan Tops and the Swiss manufacturer has been its main sponsor since 2013.
After just one year of competition, it achieved elite five-star status from the sport's governing body, the International Federation for Equestrian Sports (FEI), although it is not part of the organisation's annual series like the World Cup.
Tops said he was "delighted" with the extended partnership with Longines, which he described as "landmark [moment] for our series".
Juan-Carlos Capelli, head of international marketing at Longines, said: "We are really proud of the strong partnership we have established with the LGCT over the years, which has contributed to make Longines a major player in the field of show jumping.
"It is a great pleasure to further illustrate our passion for equestrian sports and we look forward to this new common adventure. This new step in our cooperation with the LGCT can only demonstrate how successful our collaboration has been."