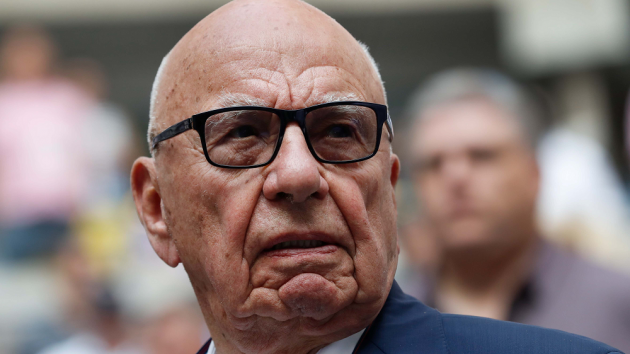 The Walt Disney Company has completed a US$52.4 billion purchase of 21st Century Fox's entertainment properties, a likely landscape-altering deal which includes a range of the company's sports assets.
The long-rumoured acquisition includes Fox's family of 22 US-based regional sports networks (RSNs), among which are the YES Network in New York, Prime Ticket and Fox Sports West in Los Angeles, and other networks that carry live local coverage of 44 professional teams across Major League Baseball (MLB), the National Basketball Association (NBA) and the National Hockey League (NHL).
It is anticipated that those RSNs will be rebranded by ESPN, Disney's flagship cable sports network. Disney will also take ownership of Star TV in India, the pay-TV operator whose Star Sports arm has deals with the likes of the Indian Premier League (IPL) and the All India Football Federation (AIFF), and Fox's 30 per cent share in Hulu, the multi-channel digital platform in which Disney already holds its own 30 per cent stake.
The deal does not, however, include Fox's cable sports networks: Fox Sports 1, Fox Sports 2, the Big Ten Network or Fox Deportes. Those entities will instead become part of a new slimmed-down Fox, along with Fox News, Fox Business and other Fox TV stations.
Under the terms of the deal, which is expected to take a year to finalise and remains subject to approval by regulatory authorities, Disney will assume around US$13.7 billion in debt from Rupert Murdoch's 21st Century Fox. Fox shareholders will also own 25 per cent of an enlarged Disney empire once the deal completes.
As part of the deal, Disney chairman and chief executive Bob Iger has also extended his contract with the company for another two years, through to the end of 2021, in order to oversee the integration of the assets.
The deal comes as Disney prepares for a major push into over-the-top (OTT) content delivery. In August, the company accelerated its investment in BAMTech, MLB's streaming unit whose technology will power the forthcoming ESPN+ streaming service, as well as a Disney-branded entertainment offering set to launch in 2019.
"We're honoured and grateful that Rupert Murdoch has entrusted us with the future of businesses he spent a lifetime building, and we're excited about this extraordinary opportunity to significantly increase our portfolio of well-loved franchises and branded content to greatly enhance our growing direct-to-consumer offerings," said Iger.
"The deal will also substantially expand our international reach, allowing us to offer world-class storytelling and innovative distribution platforms to more consumers in key markets around the world."
Provided the deal goes through, Murdoch, 86, will acquire a 4.25 per cent stake in Disney, which will gain control of Fox's Hollywood film studio and the company's 39 per cent stake in pan-European broadcaster Sky. Disney will also assume full ownership of Sky if Fox is successful in its ongoing UK£18.5 billion (US$25 billion) takeover bid for the remaining shares, which is anticipated to be completed by June of next year.
"We are extremely proud of all that we have built at 21st Century Fox, and I firmly believe that this combination with Disney will unlock even more value for shareholders as the new Disney continues to set the pace in what is an exciting and dynamic industry," said Murdoch, the executive chairman of 21st Century Fox.
"Furthermore, I'm convinced that this combination, under Bob Iger's leadership, will be one of the greatest companies in the world. I'm grateful and encouraged that Bob has agreed to stay on, and is committed to succeeding with a combined team that is second to none."