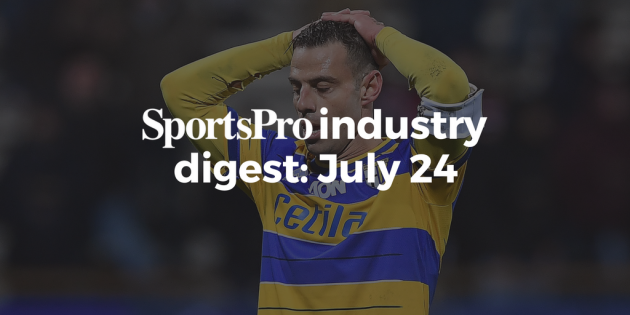 Top story
Premier League giants Liverpool have confirmed they will be investing UK£50 million in developing a new first team training facility at the site of its academy operation.
The English club's plans for the site in Kirkby include development of the local government-owned neighbouring Eddie McArdle community playing fields and will ultimately see all of Liverpool's training operations and facilities come together at one campus.
The new 9,200sqm training centre on Liverpool's current academy base will be developed by building and civil engineering contractors, McLaughlin & Harvey. The club has also started the sales process for thir existing first team training ground, Melwood.
Andy Hughes, Liverpool's chief operating officer, said: "This is a major step forward for the club and we're proud to be investing in the Knowsley area. Our aspirations to create a clear pathway for our young players through to the first team is an ambitious project. The site in Kirkby provides the ideal location for the new home of our elite performance centre and state-of-the-art training facility."
Sponsorship
Pizza Hut has agreed a deal with the Pittsburgh Steelers for the 2018 season to become the chain's second team partner in the National Football League's (NFL).
French top-flight soccer outfit Amiens SC have announced that banking group Crédit Agricole has expanded its partnership with the Ligue 1 club by taking on naming rights their Stade Amiénois de la Licorne home.
Second-tier German soccer outfit Hamburger SV have extended and expanded their parternship with sleeve sponsors Popp Feinkost. The deal with the health food brand will now expire at the end of the 2019/20 season and sees the company become main sponsor of the club's academy sides.
Also in 2. Bundesliga, Inglostadt have penned a five-year deal with the tourist board for Gitschberg Jochtal alpine region.
Banking group HSBC has renewed its partnership with World Rugby, through which it will retain title sponsorship rights to the World Rugby Sevens Series through 2023.
New Zealand Super Rugby franchise the Blues have extended their main sponsorship deal with health insurance company Nib for another three years.
Wahoo Fitness has announce that it will renew its partnership with the Bora-Hansgrohe UCI WorldTour cycling team for the 2019 season.
Swiss bike manufacturer BMC has agreed a three-year sponsorship deal with UCI WorldTour cycling outfit Team Dimension Data starting in January, 2019.
Insurance broker Adrian Flux has extended its title sponsorship of motorcycling's British FIM Speedway Grand Prix, in a three-year deal.
Media Rights
TVE, Spain's public-service broadcaster, has acquired rights to domestic soccer season opener, the 2018 Super Cup, the contest between the winners of La Liga and the Copa del Rey which is being held in Tangier, Morocco.
Portuguese commercial broadcaster TVI is set to seal a deal to show free-to-air coverage of the Uefa Champions League European soccer tournament through a sublicence with rights holder Eleven Sports to cover the 2019/19 season.
Sky Deutschland has struck a deal with Perform-owned streaming network DAZN to provide its service in sports bars services by Sky in Germany and Austria.
Eleven Sports reportedly in talks to take over the UK and Irish UFC rights from BT Sport at the end of this year, apparently the promotion's biggest events may be sub-licensed to Sky or BT for pay-per-view sales.
Following the signing of a new, long-term deal with NBCUniversal, Sky Sports Racing has announced that it will hold the exclusive UK and Ireland broadcast rights to the Kentucky Derby.
Sky Sports Racing has also extended its current multi-year agreement for network coverage of the other two legs of the fabled US Triple Crown series, the Preakness Stakes and Belmont Stakes.
Three days of the 2018 Longines FEI Jumping Nations Cup of Great Britain at the BHS Royal International Horse Show will be shown live on Sky Sports Action after the network secured broadcast rights.
Personal Endorsement
Speedo has announced that two-time Olympic gold medallist Caeleb Dressel has signed up as a brand ambassador.
SmartSeries
The Russian DTH platform Tricolor TV has become the first operator in the country to offer its subscribers Eurosport 4K.
Politics & Governance
The Canadian Premier League (CPL) introduced Pacific FC as one of its founding clubs
Theme Park of the Day
The Steelers and local theme park Kennywood Park have partnered to create a three-acre new zone called 'Steelers Country'. Aside from it being a potentially big money-spinner, the tie-up features a new megacoaster called 'The Steel Curtain' - which is undeniably brillaint branding.
Our industry digest will update throughout the day as deals break so check back to make sure you do not miss a story