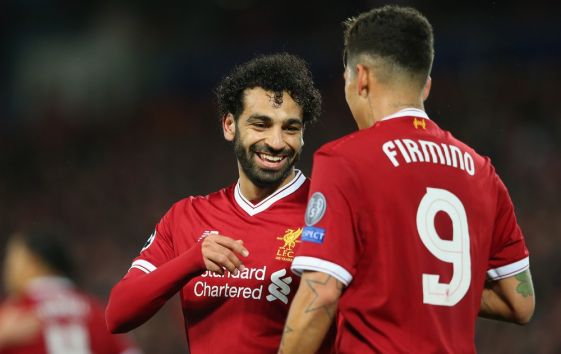 Uefa Champions League finalists Liverpool have agreed a four-year extension with Standard Chartered worth a reported UK£160 million (US$214 million).
The deal will see the financial services company remain the Premier League soccer club's main sponsor, with its logo set to adorn the front of the English team's playing shirts until the end of the 2022/23 season.
The financial details of the agreement were reported by the City A.M. business newspaper, which said the deal represents a UK£10 million-a-year increase on Liverpool's previous contract with Standard Chartered, which was said to be worth an annual UK£30 million.
The deal is on a par with Arsenal's five-year deal with Emirates and Chelsea's shirt sponsorship with Yokohama, both of which are widely reported to also be worth UK£40 million each year.
Liverpool's partnership with Standard Chartered began in 2010, making it the second-longest sponsorship in the club's history.
"As a club we're very proud to have Standard Chartered renew their relationship for another four years," said Billy Hogan, Liverpool's managing director and commercial officer. "Our connection runs deep, it means more than just sponsorship, from the outset it has been about working together with the club and our communities and supporters around the world.
"Importantly, it also means we are able to support our ambitions on the pitch and compete with the best in the world. We have enjoyed many highlights of this relationship so far and I look forward to many more."
Since partnering with Liverpool, Standard Chartered has reached more than 37 million people across the club's platforms highlighting the United Nations' (UN) Global Goals programme. The company has also engaged with close to 140,000 Liverpool supporters through LFC World, an interactive fan experience which aims to bring followers from across the globe closer to the club.
"Liverpool FC is one of the world's best-known football clubs and we are proud to be associated with them," added Standard Chartered chief executive Bill Winters. "It is a fantastic club that shares many of our values and is hugely popular across our global footprint.
"Our partnership has provided valuable support to the charitable initiatives close to our hearts and has helped us to further engage with our clients and staff as well as with LFC fans. We are excited to be able to continue this partnership, and look forward to building on our successful relationship."
Liverpool face Real Madrid in the Champions League final on Saturday, when they will be hoping to end the Spanish giants' two-year reign as European champions.