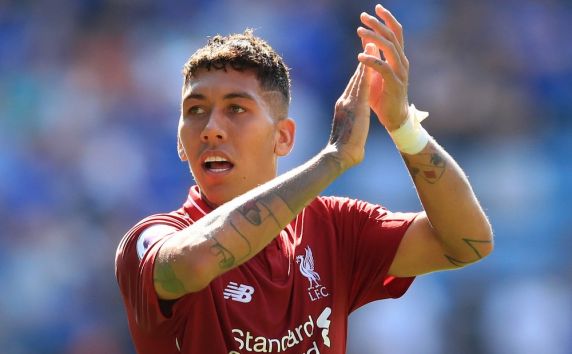 Premier League leaders Liverpool have ended their controversial sponsorship agreement with Tibet Water.
The top-flight English soccer outfit signed a regional deal with the Chinese mineral water brand in July last year, but quickly came in for criticism from activists claiming the company benefits from the Chinese government's 'brutal military occupation' of Tibet.
Tibet is governed as an autonomous region of China, but many Tibetans pledge allegiance to the exiled Buddhist spiritual leader the Dalai Lama, who China views as a separatist threat.
In October last year, a petition calling for Liverpool to scrap the deal citing the 'repression, torture and denial of political freedoms' in Tibet received over 80,000 signatures, while the tie-up was also the target of protests.
It was then noted by the Free Tibet non-governmental organisation (NGO) in August that Liverpool's first matchday programme of the 2018/19 season no longer featured the Tibet Water logo, suggesting that the club had opted not to renew the deal. The company's branding had also disappeared from Liverpool's website.
Free Tibet then confirmed in a tweet on Saturday that Liverpool have now dropped the sponsorship, which designated Tibet Water as the club's official regional water partner in China. Liverpool are yet to make an announcement, while they also did not make any official comment while protests were ongoing.
On the pitch, Liverpool are top of the Premier League after winning all four of their opening matches. They face their biggest test of the season so far on Saturday when they travel to Wembley Stadium to play Tottenham Hotspur.