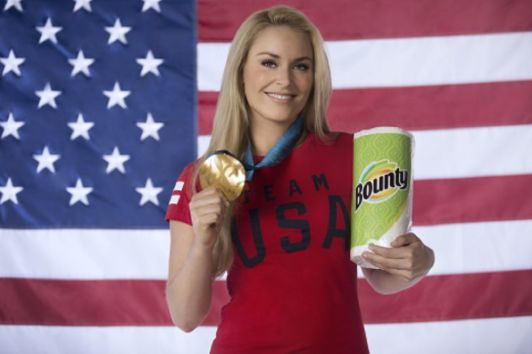 Paper towel brand Bounty will sponsor American Olympic alpine skier Lindsey Vonn ahead of the 2018 Winter Olympics in PyeongChang.
The details of the deal have not been disclosed. Bounty is manufactured by consumer goods company Procter & Gamble (P&G), which is an International Olympic Committee (IOC) TOP sponsor and signed an agreement with the PyeongChang organising committee on 20th October to promote the Winter Games.
Vonn, who holds eight FIS Alpine Ski World Cup season titles and won a gold medal at the 2010 Winter Games, is qualifying to compete in the alpine skiing events in South Korea.
"I'm thrilled to be partnering with Bounty for the Winter Olympics - especially given the connection between downhill skiing and the need to be quick," said Vonn. "The Quicker Picker Upper [Bounty's paper towels] not only represents my energy on the slopes, which is quick, but it's my go-to for picking up life's everyday spills off the slopes."
"Bounty's longstanding heritage as the Quicker Picker Upper is a perfect match with Lindsey Vonn's speed, agility, and performance on the global stage," added Jacques Hagopian, Bounty brand director at P&G. "We are so proud to be a part of Lindsey's journey to the Winter Olympics, and wish her all the best (and quickness) in PyeongChang."