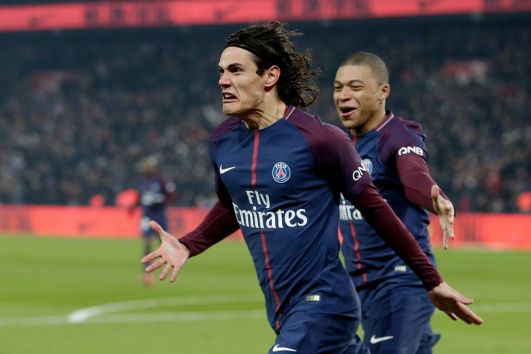 The Ligue de Football Professionnel (LFP), the organising body for professional league soccer in France, has secured a four-year rights deal with Chinese state broadcaster CCTV.
The agreement, which runs for the remainder of the 2017/18 season until the end of the 2020/21 campaign, will see CCTV show two games per matchday from Ligue 1, French soccer's top flight. The coverage will be broadcast live on CCTV5, CCTV5+, Feng Yun HD, the CCTV5 app and CNTV.
The Ligue 1 Show and the Ligue 1 Highlights magazine programmes, which are produced by the LFP's international rights holder BeIN Media Group, are also included in the package.
In addition, CCTV will show several games before the end of the current season, and will also cover the 2018 Trophée des Champions, an annual fixture between the Ligue 1 champions and the winner of the Coupe de France.
"We are very happy to be able to partner with the largest Chinese audiovisual group," said Didier Quillot, executive director of the LFP. "Thanks to this agreement, Ligue 1 will benefit from maximum exposure in China. One year after the opening of our office in Beijing, this major advance demonstrates the new attractiveness of our championship."
"In this Fifa World Cup year, the coverage of Ligue 1 on CCTV Sports takes on a special meaning," added Fang Gang, director of CCTV Sports. "Recent measures taken by the LFP have improved the competitiveness and attractiveness of Ligue 1. The France team will be one of the favourites at the Fifa World Cup in Russia.
"We are delighted to start this partnership with the LFP in order to broadcast more and more quality matches to a large audience in China."