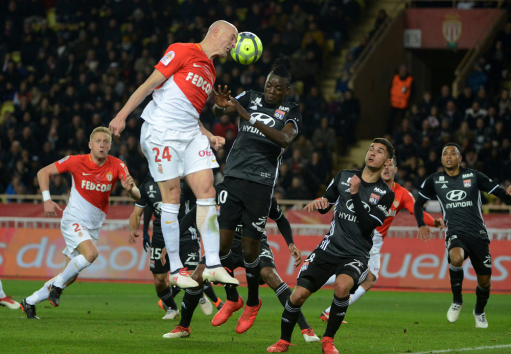 Pay-TV broadcasters Canal Plus Afrique and Kwesé Sports have confirmed that they have acquired media rights to French soccer's top-flight Ligue 1 in sub-Saharan Africa.
The deals, which were first reported by French media in early January, see Canal Plus Afrique, the African arm of French broadcasting giant Canal Plus, awarded the French-language rights across the region, while Kwesé Sports has picked up the English and Portuguese-language rights to the league.
The deals are due to run for six seasons, from 2018/19 to 2023/24.
The rights packages for both broadcasters incorporate several other French club soccer properties, including second-tier Ligue 2, the Coupe de la Ligue, and the Trophée des Champions, the season-opener between the league and cup winners.
In addition, French-language channel TV5 Monde will cover one Ligue 1 match per week in sub-Saharan Africa.
The rights were sold by Qatari broadcaster BeIN Media Group, which in 2014 bought Ligue 1's international rights for six seasons from 2018/19 in a deal worth around US$69 million per year.
In the current three-season cycle, which ends after the current 2017/18 season, French-language rights are held by Canal Plus, which pays US$12 million season, while English and Portuguese-language rights are held by US pay-TV broadcaster Fox Sports.
Didier Quillot, executive director of the Ligue de Football Professionnel (LFP), the organising body for league soccer in France, said: "This first result encourages us to pursue the defined sales strategy and confirms the growing attractiveness of Ligue 1 thanks to the clubs' investment to recruit new stars, train new talent and develop modern infrastructure.
"The LFP supports this commercial strategy by demonstrating its commitment to promoting its competitions outside France, with international development being one of the five priorities of the strategic plan initiated in April 2017."