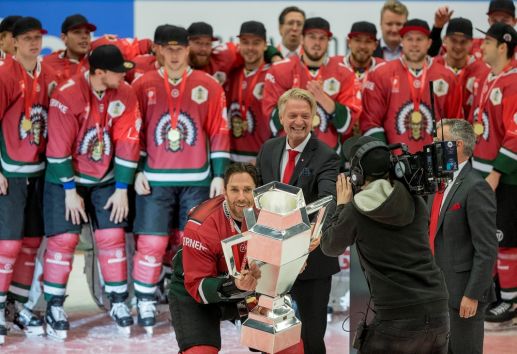 Financial service provider LGT has signed a two-year commercial agreement with the Champions Hockey League (CHL), a tournament sanctioned by the International Ice Hockey Federation (IIHF) and featuring teams from top-tier European ice hockey leagues.
Under the terms of the deal, which was negotiated by the CHL's exclusive media and marketing partner Infront Sports & Media, LGT becomes the official private bank of the CHL for the 2017/18 and 2018/19 seasons.

The international private banking and asset management group's logo will be visible on advertisings boards in each arena across all 13 participating countries, and on tournament backdrops and the league's digital assets.
LGT branding will also be prominent on the back of the jersey worn by the CHL top scorer of each team.
"We are very pleased to support this young and growing sports platform," said Thomas Piske, chief executive of LGT. "It is a competition that aligns very well with our values - performance, precision and good teamwork are important both in sports and in managing our clients' assets.
"Given this fit, we are particularly proud to support the Top Scorer concept, which rewards outstanding achievements."
The 2016/17 CHL was won by Sweden's Frölunda HC, who beat Czech Republic outfit HC Sparta Praha 4-3 in February's final at the Frolundaborgs Isstadion in Gothenburg, Sweden.