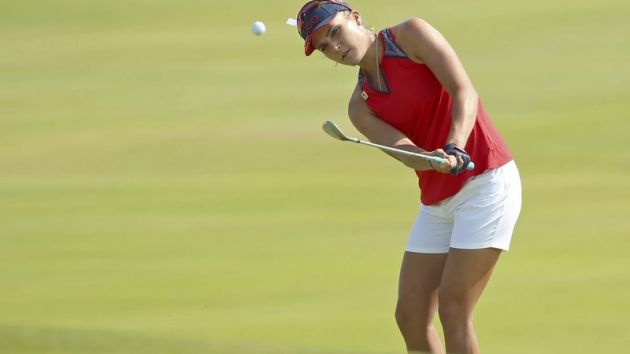 LPGA star Lexi Thompson has renewed with Cobra Puma Golf.
The manufacturer will supply the American with golf equipment, apparel and footwear. As part of the agreement, Thompson – who is also a brand ambassador for the German firm – will lend her image to various advertising campaigns. She has previously starred in campaigns with stablemate Usain Bolt and recently launched the 'Do You' campaign designed to inspire women to 'stay true to themselves'.
Thompson was the first golfer to sign with the brand following its merger in 2010. The financial terms of the extension have not been released.
"I've really enjoyed having Cobra and Puma by my side since I turned professional, and I can't wait to see what we can accomplish together in the next phase of my career," said Thompson. "They are a fun, innovative and exciting partner, keeping me looking good, comfortable and prepared with first-class equipment so I can focus on winning, training and being the best athlete I can be."
Bob Philion, president of Cobra Puma Golf, added: "Lexi transcends golf. She has established herself not only as a world-class golfer and one of the top personalities in the industry, but also as an incredible athlete and role model,"
Thompson is the only female golfer competing at the PGA event, the Franklin Templeton Shootout, which runs from 9th December to 11th December. The Shootout is a three-day 54-hole stroke play event in which teams of two compete and is hosted by Australian golfer Greg Norman.
Thompson will be paired with fellow Cobra Puma Golf player Bryson DeChambeau.