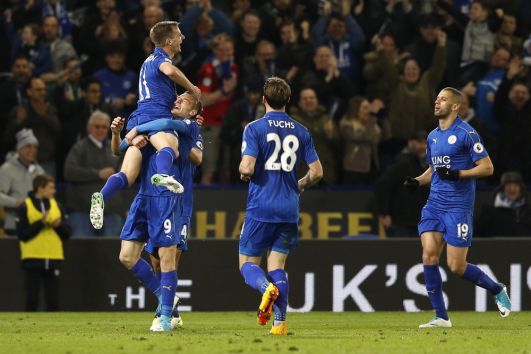 Top-flight English soccer side Leicester City have entered a new two-year partnership with global betting brand Dafabet.
The bookmaker will serve as the Premier League outfit's official betting partner until the end of the 2018/19 season, in a deal which is geared towards increasing the Foxes' international presence.
The Philippines-based company will benefit from extensive brand exposure, including advertising space on pitchside LED bands and interview backdrops at the club's King Power Stadium.
The financial terms of the agreement were not disclosed. Dafabet also serves as the front-of-shirt sponsor of another Premier League side, Burnley.
Harj Hir, Leicester City's head of partnership engagement, said: "We're delighted to establish this partnership with Dafabet who already have a strong presence in the sports industry. We have a fanbase of more than 10,000,000 supporters around the globe on our social media channels - the seventh-largest in the Premier League, and in partnership with Dafabet, we look forward to using this platform to work together towards achieving our collective goals through engagement."
John Cruces, head of sports marketing and sponsorship at Dafabet, added: "As we enter the start of the 2017/18 season, we're very happy to have now partnered up with Leicester City. Everyone is aware the club are one of the six teams to have won the Premier League, the most watched football league in the world. What many won't know is the level of support worldwide they're now attracting is one of the fastest growing in the game.
"With this in mind and our aim to continually grow our presence in sports sponsorship, we look forward to working together and achieving our common goals."
Leicester City finished 12th in the Premier League in 2016/17, failing to replicate their heroics of the 2015/16 campaign when they were crowned champions of England for the first time. The Foxes kick off the new campaign away to Arsenal on 11th August.