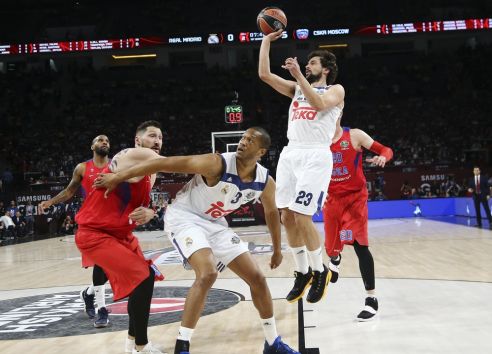 Icelandic broadcaster Sport TV has acquired rights to Liga Endesa, the top flight of basketball in Spain.
The deal, which was brokered by the MP & Silva agency, will see the network become the first to cover the competition in Iceland. Details of the number of games included in the rights package were not released.
The agreement, which brings Liga Endesa's number of European broadcast partners up to 29, means that the competition is now being shown in every Nordic region. The league recently renewed its rights deal with Finland's Elisa TV, while the OZ multi-platform service currently distributes live coverage of games in Norway, Sweden and Denmark.
Sport TV, which operates six channels, also holds Icelandic rights to Italian soccer's Serie A and competitions run by the European Handball Federation (EHF).
Real Madrid are top of Liga Endesa, and the 2017/18 season will come to a close with the final in June.