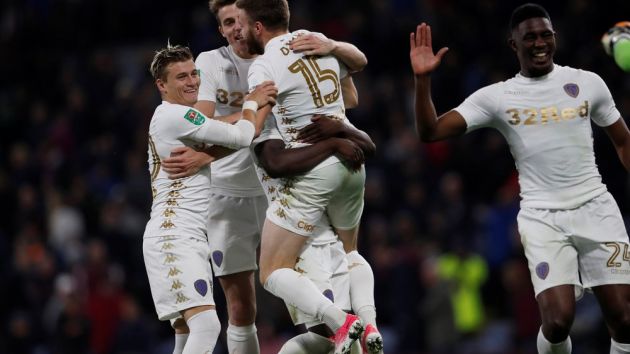 Second-tier English soccer side Leeds United have announced that Thomas Cook Sport will be their new official ticket and hotel breaks partner.
The travel agent will offer tailored experiences for overseas supporters of the Championship leaders, providing unique packages for fans wanting to visit the team's Elland Road stadium from abroad.
Given the club's significant fanbase in Scandinavia, Thomas Cook Sport will work particularly closely with its sister company Ving in order to give Leeds supporters from Norway and Sweden an opportunity to travel to a game.
The agreement sees Thomas Cook Sport expand its presence within English soccer, adding to existing deals with Premier League sides including Everton, Manchester City, Manchester United, Newcastle United and Tottenham Hotspur. The length and financial terms of the partnership with Leeds were not disclosed.
Paul Bell, executive director of Leeds United, said: "We are delighted to be working with Thomas Cook Sport and being able to offer match break packages for our supporters. As a club, we have thousands of supporters that travel to Elland Road from all over the UK and from overseas and through this new partnership we can make the travel experience for our fans far easier.
"Thomas Cook Sport has a superb reputation for delivering similar high-quality match breaks with many Premier League clubs and we are confident that our fans will enjoy booking with Thomas Cook Sport."
Rob Slawson, head of Thomas Cook Sport, added: "Leeds United are one of the most well-supported sides in the country, let alone in the Sky Bet Championship. They're backed by not only passionate fans in the city, but from all across the UK and the world. As the official ticket and hotel break supplier for the club, we can offer loyal Leeds fans an official way to fully experience Elland Road this season."
Leeds United are top of the Championship with 17 points from their opening eight games, and were unbeaten until their recent 1-0 defeat away to Millwall. The three-time English champions will be hoping to get back to winning ways when they host Ipswich Town on Saturday.