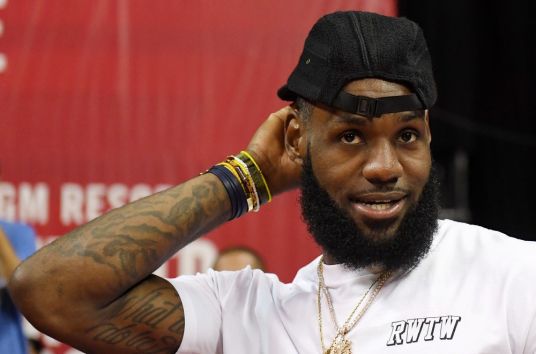 LeBron James has partnered with cable television giant HBO to air 'The Shop', the latest series being produced by the National Basketball Association (NBA) star's Uninterrupted digital video company.
Set in a barber shop, the show will feature James and his business partner Maverick Carter discuss a range of topics including sports, music, pop culture, world events, business and other cultural subjects with celebrities involved in sports and entertainment.
Guests already confirmed for the eight-episode series include National Football League (NFL) players Odell Beckham Jr and Alvin Kamara, American rap legend Snoop Dogg, Golden State Warriors star Draymond Green, Los Angeles Sparks centre Candace Parker and comedian Jon Stewart.
"'The Shop' is exactly why we created Uninterrupted," said James. "Anyone who has been in a real barbershop, like the ones where I grew up, knows why this show can be so incredible. I'm really excited HBO believed in our idea and is helping us create something special."
"LeBron James told us he wanted to create a place where athletes and artists can come together to share points of view freely," added Peter Nelson, vice president of HBO Sports. "We are honoured they want HBO to be the home of that conversation. We are pleased to partner with LeBron, Maverick Carter and Uninterrupted on 'The Shop.'"
The show, which debuts on 28th August, will be co-produced by Uninterrupted and HBO, with James, Carter, Nelson and Rick Bernstein to serve as executive producers.