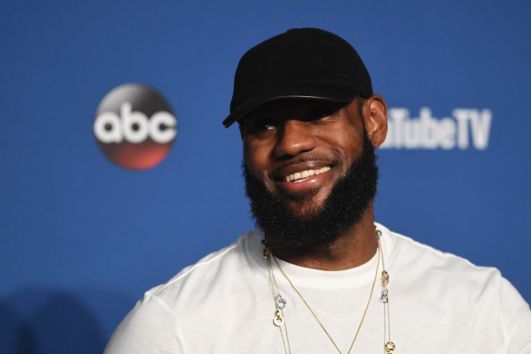 The price of a season ticket to watch the National Basketball Association's (NBA) Los Angeles Lakers has nearly doubled on StubHub after it was announced on Sunday that LeBron James would be joining the franchise on a four-year, US$154 million contract.
According to ESPN's Darren Rovell, the cheapest Lakers season tickets on the ticket exchange website before the move was revealed were US$3,499 each. Twenty minutes after the announcement, which was made through James' agency, Klutch Sports Group, those same seats had soared to US$5,800 each.
After the 33-year-old's next destination was confirmed, one person paid US$188,781 on StubHub for four season tickets, none of which include play-off games.
Tickets for the Lakers' pre-season games have also roughly doubled in price, while StubHub has now put the team's regular season opener on sale by zones, with the cheapest ticket available for US$550 plus fees.
James, who is widely considered to be one of the greatest NBA players of all time, joins the Lakers as a free agent after his contract with his hometown team, the Cleveland Cavaliers, expired following their 4-0 defeat to the Golden State Warriors in this year's NBA Finals.
Rovell also revealed that earlier this year, in anticipation of James becoming a free agent, the Cavaliers forced fans with floor seats and centre court seats to sign deals that would keep them tied to their tickets for the next three seasons.
James, a four-time NBA MVP and 14-time NBA All-Star, had been dubbed the most valuable free agent in the history of sports. According to Forbes, when James first left the Cavaliers to join the Miami Heat in 2010, the franchise value dropped from US$476 million to US$355 million in a single year. If a 25 per cent drop happens again on this occasion, the loss at current Forbes values would be more than US$300 million.