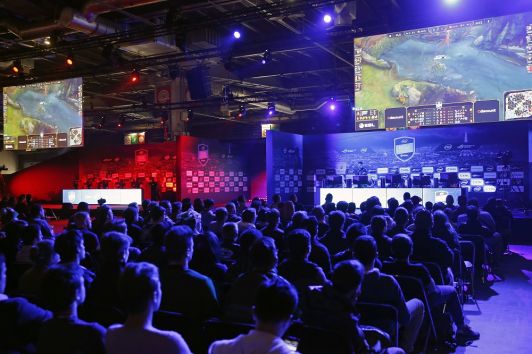 The Asian esports Federation (AeSF) has confirmed which games will be featured at the 2018 Asian Games.
The multi-sport event will feature tournaments in League of Legends, Hearthstone, Pro Evolution Soccer and Starcraft II. The competition will also feature two mobile titles, Clash Royale and Arena of Valor, reflecting the growth of mobile gaming in Asia.
The 2018 Asian Games will be the first edition to include esports titles, though they will be demonstration events only and therefore will not count towards the total medal count.
However, esports has been confirmed as a full medal event for the 2022 Games in Hangzhou, China.
Every participating country's National Olympic Committee (NOC) will be able to pick their esports rosters by whichever method they choose.
Esports' inclusion in the Asian Games was first announced in April 2017 after Chinese ecommerce giant Alibaba partnered with the Olympic Council of Asia (OCA).
Alibaba is also in a long-term, worldwide cloud and e-commerce platform partnership with the International Olympic Committee (IOC).
"We're honoured that League of Legends was selected for the Asian Games," said the co-head of esports at Riot, Jarred Kennedy. "Representing one's country at the Olympics is a dream for athletes around the world, and with this step, that dream is one step closer to reality for the best in our sport. We admire and respect the values of the Olympic movement and look forward to supporting the Olympic Council of Asia in making this competition a success."
This year's Asian Games will take place from 18th August to 2nd September in Jakarta-Palembang, Indonesia. The finals for League of Legends will take place in late August.
A total of 45 nations will take place in the regional qualifiers in June, where each nation will be invited to field their own representative team of five players. These qualifiers will narrow down the participant pool to eight teams, who will proceed to the main event.