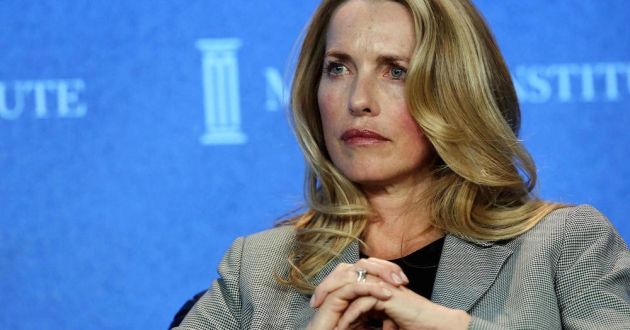 Laurene Powell Jobs, the widow of Apple co-founder and former chief executive Steve Jobs, has agreed a deal to buy a 20 per cent stake in Washington DC-based ownership group Monumental Sports & Entertainment (MSE).
Powell Jobs, a billionaire philanthropist and the president of the Emerson Collective, will acquire the minority stake provided the deal is approved by both the National Basketball Association (NBA) and the National Hockey League (NHL).
Founded by Ted Leonsis, a former AOL executive, MSE is the parent company of the NBA's Washington Wizards and NHL's Washington Capitals, as well as other properties including both teams' home venue, the Capital One Arena, the Washington Mystics of the Women's National Basketball Association (WNBA), and the Washington Valor and Baltimore Brigade Arena Football League (AFL) teams.
If the deal goes through - league approval could come as early as this week - Powell Jobs, 53, will become the second-largest shareholder in Monumental, behind only Leonsis, who serves as the 19-member organisation's chairman and chief executive.
Terms of Powell Jobs' investment have not been made public but The Washington Post reports that it is estimated to be worth 'hundreds of millions of dollars'.
Powell Jobs is one of the wealthiest women in the world, with an estimated net worth of nearly US$18 billion. She also owns four per cent of The Walt Disney Company, and was part of a group that tried unsuccessfully to purchase the Los Angeles Clippers NBA franchise several years ago.
Powell Jobs' late husband, who co-founded Apple in 1976, died in 2011.