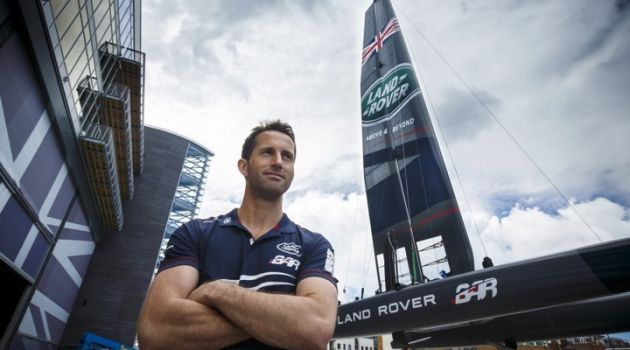 Jaguar Land Rover has become the title sponsor of Ben Ainslie Racing, the British challenger for the 35th America's Cup.
The agreement will see the team renamed Land Rover BAR. Land Rover engineers and designers will also provide technical support to the America's Cup effort.
The team represent Royal Yacht Squadron Racing and are helmed by Sir Ben Ainslie, the multiple Olympic champion who was also drafted in as tactician for Team Oracle's successful defence of the Auld Mug in the 34th America's Cup in 2013. The deal was announced at Land Rover BAR's purpose-built headquarters in Portsmouth. No financial terms were released but Ainslie has previously stated he would aim to secure a total budget of UK£80 million for the challenge.
Mark Cameron, the global experiential marketing director at Jaguar Land Rover, said: "At Land Rover we have a long history in sailing. This incredible partnership with BAR has given us the opportunity to showcase our world class expertise in advanced engineering and innovative technologies which lie at the heart of everything Land Rover does.
"Yes, we make cars, but we will make a real difference to the performance of the Land Rover BAR team and we will help create the fastest boat possible in the hope of bringing the America's Cup to the UK for the first time."
Ainslie added: "We are delighted to have Land Rover as our title and exclusive innovation partner. A great British brand, but also a fantastic engineering and technology company who will work hand in hand with our design and engineering team, and our Technical Innovation Group. Together we will develop race-winning technology for our America's Cup Class boat."
Land Rover BAR will begin their America's Cup campaign in Portsmouth in the opening round of the qualifying championship, the America's Cup World Series, from 23rd to 26th July.