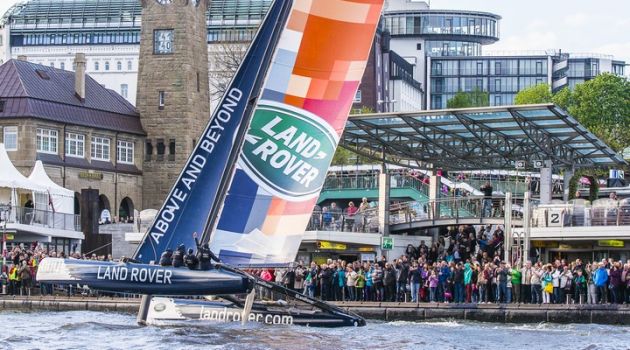 British automotive company Land Rover has extended its sponsorship of the Extreme Sailing Series (ESS) for a further two years, and announced that the academy team of its Land Rover BAR sailing team would compete in the series for the first time.
Land Rover is the main partner of the ESS and will continue in its role for the 2016 and 2017 seasons of the catamaran racing series.
Its partnership with Ben Ainslie Racing, Land Rover BAR, is Britian's entrant into the America's Cup next year, and last year established a youth academy to encourage young sailors. This year, 12 of its best sailors will compete in the ESS.
"This is yet another endorsement of the Series as a proving ground for the world's best multihull sailors and as a competition that the best in the business want to take part in," said Andy Tourell, event director of the Extreme Sailing Series.
"At the 2015 America's Cup World Series Bermuda, for example, 73% of the sailors who competed earned their stripes in the Extreme Sailing Series. We are also really pleased to confirm today that Land Rover has committed to another two years with the Series: a great endorsement that we continue to deliver tangible return on investment for international brands."