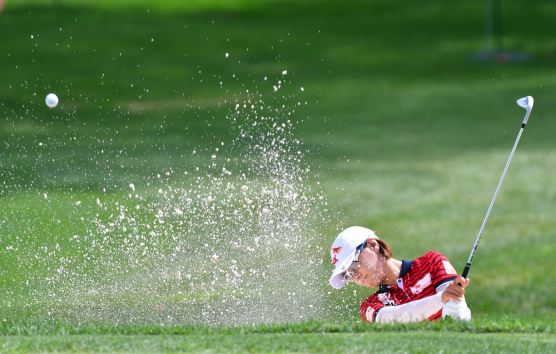 The Ladies European Tour (LET) and professional services company KPMG have announced that they will collaborate to develop an education programme for female tour professionals.
The new resource will give members of the golf tour access to high quality educational material so they can continue to invest in their own personal development while on the tour.
The 'Personal Development Programme for Athletes' is being developed by KPMG to include a portal that gives top level athletes access to a flexible learning facility, allowing LET players to download material at any time and from anywhere in the world.
"We believe we have a duty of care to the membership, so we are working with KPMG to develop a resource that will promote the benefits of lifelong learning," said Mike Round, director of development at the LET.
"All the evidence suggests that a good understanding of dual careers can actually improve performance, help players to enjoy long and productive careers in the sport, and help them to prepare for when their playing careers come to an end. In addition, a number of studies suggest that a continued involvement in educational activity can help elite athletes avoid mental health problems."
"The aim is to provide appropriate support for the players as they progress through their careers," added Scott Ward, head of the personal development programme for athletes at KPMG. "We are aware that this is already a well-qualified group, but we plan to include topics that will further enhance their knowledge and employability.
"The players will benefit from finding out more about public speaking, networking skills, employability, the business environment, business skills and issues specific to women in the workplace. The facility will also enable us to include relevant videos, documents and encourage interaction between the players."