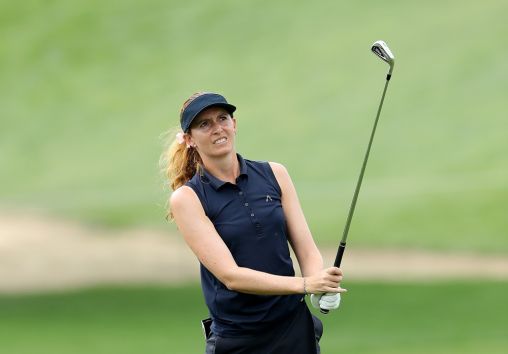 Amaury Sport Organisation (ASO) has renewed its agreement with golf's Ladies European Tour (LET) to promote its Open de France Dames tournament, which has extended its partnerships with French clothing brand Lacoste and luxury Swiss watch brand Richard Mille for a further four years.
The deal will see Lacoste continue to be the title sponsor of the event, while Richard Mille will retain its role as a major partner.
According to French newspaper L'Équipe, the tournament will be staged at the Golf du Médoc Resort in Bordeaux from 2018 to 2020 while the Golf de Chantaco course at Saint-Jean-de-Luz, which is owned by the Lacoste family and has held the last six competitions, will be renovated.
The prize money for the 2018 Open de France will increase from €250,000 (US$307,000) to €275,000 (US$339,000), with the purse to grow to a minimum of €300,000 (US$370,000) for the subsequent three years.
Jean-Baptiste Durier, director of the tournament, said: "This four-year agreement, as well as the new contracts for the same period with Lacoste and Richard Mille, our two main partners, represent a strong basis from which to continue to develop this historical tournament."
Mark Lichtenhein, chairman of the LET, added: "With a proud history and an esteemed list of champions, the tournament is one of the jewels in the crown of European golf and I have no doubt that this continued partnership and the move to the Golf du Médoc Resort will enhance the championship through to 2021."
The 2018 Open de France is set to take place from 6th to 9th September. US golfer Cristie Kerr is the defending champion.