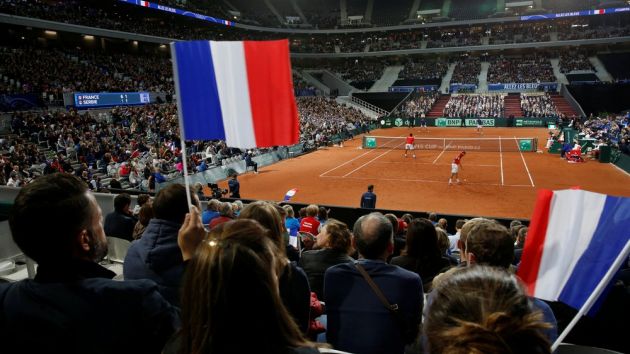 Lacoste has agreed a deal with the French Tennis Federation (FFT) to become an official partner of this year's Davis Cup final between France and Belgium.
The French fashion brand, which is already an official sponsor of the French Open major tournament, will dress all linesmen, lineswomen, ball boys and ball girls working at the event, which is scheduled to take place at the Stade Pierre Mauroy in Lille between 24th and 26th November.
The Davis Cup is the premier international team competition in men's tennis, and is contested annually in a knockout format. France will be looking to secure their tenth title, while Belgium will be hoping to win the tournament for the first time.
"We are happy to continue the authentic history of Lacoste in the world of sport," said Thierry Guibert, chairman of the Lacoste group. "René Lacoste brought so much to tennis and the Davis Cup France team that it was natural for our brand to accompany this event. We are also delighted to extend our historic partnership with the FFT for a weekend and bring this touch of French elegance to the competition."