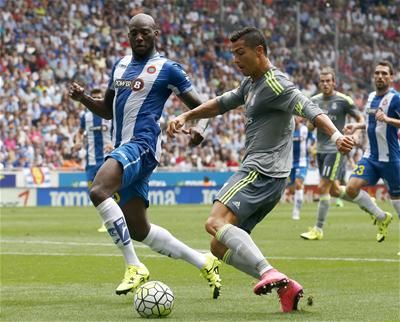 Spain's La Liga has entered into a digital partnership with online video platform Grabyo.
The deal will see La Liga and a number of its clubs use Grabyo's technology to produce and distribute real-time video content, including replays and behind-the-scenes footage, in mobile-friendly formats on Facebook and Twitter.
The two entities have been working on a project-by-project basis for the last two years.
As part of the, formalised deal, Grabyo will work with the league to evaluate social video opportunities on additional fast-growing platforms such as Snapchat, Instagram, Sina Weibo and Line.
Ignacio Martinez Trujillo, the managing director for innovation and global development at La Liga, said: "This strategic deal with Grabyo will dramatically enhance the experience we offer fans on digital platforms and use the clubs and players as distribution channels.
"Ninety minutes of football just isn't enough for fans anymore. Yes they want real-time highlights but they also want interviews, special features and a whole range of footage around match day."
Gareth Capon, Grabyo's chief executive, said: "La Liga's teams and players are among the most powerful distribution channels in digital media today so it's an enormous honour to be working on this ambitious project.
"It's also an important milestone for the company as we look to bring the very best real-time video content to audiences of billions, regardless of geography, media platform or device"