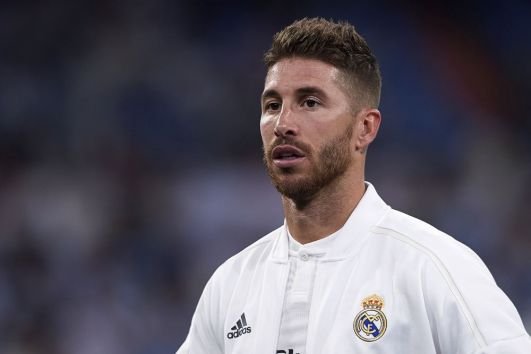 Spanish soccer's players' union (AFE) has refused to rule out the possibility of a strike after La Liga, the country's top division, agreed a deal to stage league fixtures in the United States.
La Liga signed a 15-year deal with US entertainment company Relevent Sports on Friday without consulting players.
A meeting was then held on Wednesday, with player representatives from every La Liga team attending alongside AFE president David Aganzo.
Among those present were Real Madrid captain Sergio Ramos, Barcelona pair Sergio Busquets and Sergi Roberto, as well as Atletico Madrid players Koke and Juanfran.
Aganzo, who confirmed that a follow-up meeting would take place in September, said: "The problem is the lack of common sense, a schedule where only the export of soccer benefits - nobody counts on the fans.
"We need to fix it with the bosses. The captains are outraged, they're against it, they are unanimous.
"It does not make sense. We are talking about an agreement that has a validity of 15 years without consulting the players."
He added: "We will try not to reach that extreme [of strike action] but we are willing to go to the end if necessary."
Following the meeting, a La Liga statement said: 'La Liga will meet with AFE in the appropriate forum to discuss the plans to play a match outside of Spain.'
In order for the games to take place, the agreement must be ratified Fifa, Uefa, Concacaf, the United States Soccer Federation (USSF), the Royal Spanish Football Federation (RFEF), Spain's National Sports Council and its foreign ministry.
The La Liga season kicked off on 17th August, with Barcelona looking to retain their title.