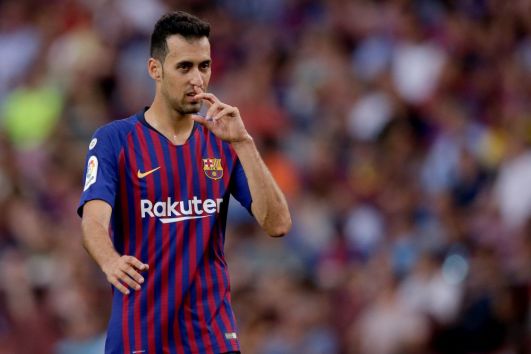 The Royal Spanish Football Federation (RFEF), Spanish soccer's governing body, is said to be against proposals to take league matches to the United States, according to Spanish radio program El Larguero.
Plans to stage La Liga matches in North America are already taking shape, with Barcelona set to take on Girona in Miami early next year. However, the move needs be authorised by several governing bodies, including RFEF.
The network's report claims that the Spanish Federation is not backing in the La Liga project to go overseas, throwing it into doubt, despite its support from current champions Barcelona. The organisation believes that playing games in the United States would be detrimental to the league, harming the integrity of the competition.
The federation is also said to be angry that the deal was struck with no discussions taking place between themselves and La Liga.
Fifa president Gianni Infantino has also come out against the plans, which requires Fifa approval along with Uefa, Concacaf and the United States Soccer Federation (USSF). Infantino fears it would harm the growth of Major League Soccer (MLS) in the US, which will host the 2026 World Cup alongside Canada and Mexico.
Spain's national sports council and its foreign ministry are also required to grant approval to the proposals.
The plans were met with a fierce backlash last month, with the Spanish players' union (AFE) threatening to strike after the 15-year deal between La Liga and US entertainment company Relevent Sports was made without consulting the players.