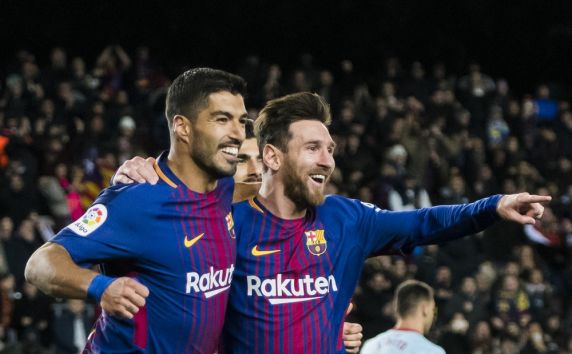 Eleven Sports has acquired live and exclusive rights to La Liga in the UK and Ireland for three years.
Starting with the 2018/19 season, the global sports broadcaster will show all matches from Spanish soccer's top flight until the end of the 2021/22 campaign.
The deal sees Eleven oust pay-TV giant Sky Sports, which has been carrying La Liga coverage for more than 20 years. It was widely reported by UK media in April that Sky was set to lose the rights after its bid of less than UK£18 million per year was rejected.
Eleven said that it will announce details in the coming weeks about how it will package and distribute its La Liga coverage to give fans increased access and flexibility in their viewing options.
The agreement also sees Eleven enhance its relationship with La Liga, which is already shown by the broadcaster in Belgium and Poland.
"We are proud to build on our existing relationship with La Liga, this time in the UK, one of the most passionate football countries in the world where Spanish football has significant appeal," said Marc Watson, executive chairman and group chief executive of Eleven Sports. "This is an incredibly exciting time for our young and dynamic company and we will announce soon how we will introduce innovative ways for dedicated fans to watch and engage in the live action.
"The way people, especially young people, watch live sport is changing and we always try to reflect that in the ways we make our product available. We are excited about the opportunities we have to do this in the UK and Ireland."
"Eleven Sports are an excellent partner for us in various markets across Europe and we are delighted to have the opportunity to work with them in the UK and Ireland - important markets for us in which La Liga is very popular," added La Liga president Javier Tebas. "We have worked very hard to promote the excellence of La Liga in the UK and Ireland and we are confident that Eleven Sports will help us to grow and innovate our brand in the market for years to come."