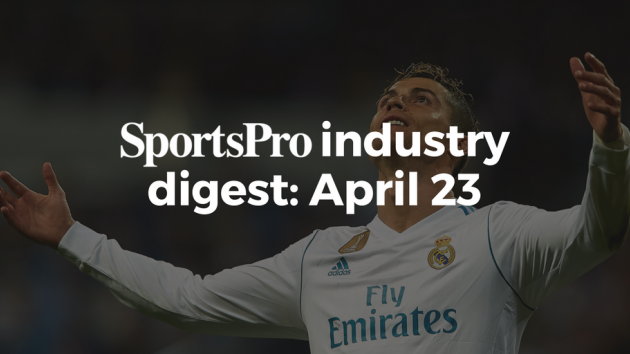 Soccer: Spanish soccer's La Liga has announced record revenues of €3.662 billion for the 2016/17 season.
The operating body for the country's top two club division recorded a year-on-year increase of €495 million in revenue in its annual financial reports, attributing much of the increase to a switch to collectivised TV rights sales from the start of last season. Broadcast income rose from €729 million to €1.455 billion, with €622 million coming in from marketing, €475 million from transfer fees, €746 million in matchday income, €117 million from advertising, and €245 million from elsewhere to generate a pre-tax profit of €234 million.
However, England's Premier League continues to outperform its European peers financially, with its 20 clubs bringing in UK£4.5 billion in the 2016/17 season to ensure a collective pre-tax profit of UK££500 million.
Football: The National Football League's (NFL) Kansas City Chiefs have agreed a five-year renewal of their partnership with Ticketmaster. The company will continue to operate a platform for account management, to ticket buying, transferring, resale, and venue entry for fans attending the Arrowhead Stadium.
Tennis: Betting brand LeoVegas has become the new principal partner of the Swedish Open men's tennis tournament in Båstad. This year's edition of the ATP 250 event, which has been played since 1948, will be held this year from 15th to 22nd July.
Rugby: French rugby union club Union Bordeaux Bègles have agreed a five-year kit supply deal with specialist apparel brand Canterbury. The Top 14 side, currently tenth in France's top flight, will begin wearing their new matchday and training gear on 1st July.
Multiple sports: C7 Brands has announced that its coconut water brand, Coco Fuzion 100, has become the official hydration supporter of this year's Invictus Games, the multi-sport event for the injured veterans of military service from 17 allied nations. Coco Fuzion 100 will provide drinking water and branded water bottles to all athletes competing in the fourth edition of the competition, which takes place in Sydney, Australia between 18th and 29th October.
Sailing: The World Match Racing Tour (WMRT) has confirmed that it will stage a new event in Norway from 26th to 29th July as part of its 2018 calendar. The inshore sailing series will begin its new season with the Match Cup Sweden in Marstrand from 3rd to 8th July and will stage its finale in Shenzen, China from 8th to 12th November.
Cycling: Smart glasses brand Solos has renewed its partnership with USA Cycling until after the Tokyo 2020 Olympic Games. The Kopin Corp-owned company will continue to supply its augmented reality sports performance glasses to help American national teams develop training programmes and insights.
Change of the day
John Feehan is to step down as chief executive of rugby union's Six Nations, and of the British & Irish Lions representative team, after 16 years at the helm.
The Dubliner presided over a strong and sustained period of growth at the organisation, whose signature annual competition, the Six Nations Championship, remains a major draw on free-to-air TV in its participating territories and is now shown in 180 countries worldwide. His successor will need to find a new long-term title sponsor for the tournament, however, and will also be set to launch plans for the next Lions tour in South Africa in 2021.
Announcing his departure, Feehan said he felt it was "time for a change" but added: "I depart safe in the knowledge that both organisations are in a significantly better place than when I started, and indeed both have a very bright future ahead."
The search for a replacement is expected to begin soon.