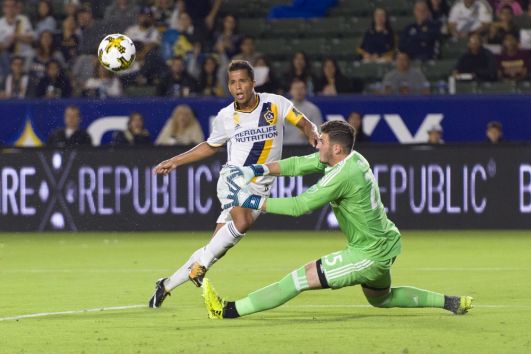 Major League Soccer's (MLS) Los Angeles Galaxy have announced a new multi-year partnership with AARP.
The non-profit organisation will be listed as the top-tier American outfit's official community sponsor in a deal which will see the two parties launch a joint campaign named 'The Game Unites Us'. AARP will also benefit from brand exposure on the concourse at the club's StubHub Center.
In addition to various community events, the two entities will run giveaways offering fans the opportunity to attend an LA Galaxy fantasy training camp, which will involve training sessions given by former players and selected coaching staff, along with access to the changing rooms and training facilities at the team's home ground and lunch with current squad members.
The agreement, which is AARP's first in MLS, was brokered by AEG Global Partnerships, the owner of the LA Galaxy.
"Young and old - soccer unites us," said Luis Campillo, Los Angeles metro manager for AARP California. "Soccer is a big deal in Los Angeles. People love to play soccer; they love to watch soccer. We are excited to work with the LA Galaxy and bring what we can to their fan experience and share their team with our members and volunteers in new and creative ways. We love how soccer brings families and generations together."
"AARP and the LA Galaxy share a mutual interest in engaging the local soccer community and enhancing the fan experience through activities both in and outside the stadium," added Robert Vartan, senior director at AEG Global Partnerships. "This strategic relationship allows us to shine a spotlight on the value of the work AARP does in Los Angeles, and we look forward to developing further service projects together."
The LA Galaxy finished last in the MLS Western Conference in 2017, losing 5-1 to FC Dallas in their last game of the season.