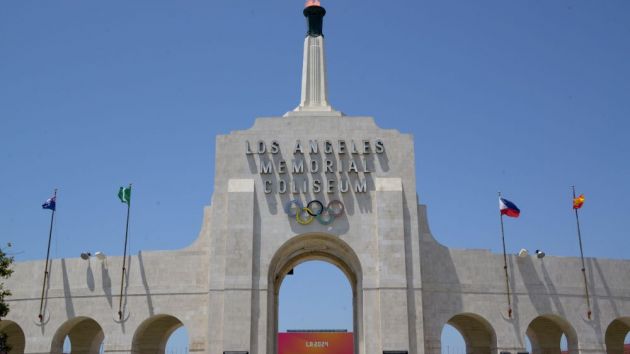 The LA Memorial Coliseum will henceforth be known as United Airlines Memorial Coliseum as part of a naming rights deal with the US-based airline.
United Airline's 16-year, US$69 million deal was officially confirmed on Monday at the announcement for the Coliseum's planned US$270 million upgrade.
Currently, the Coliseum is home to resurgent National Football League (NFL) franchise the LA Rams and NCAA giant the University of Southern California's Trojans football team.
The naming rights deal was brokered by US broadcaster Fox Sports, USC's long-term multimedia rights and marketing agency, and is the biggest partnership of its kind in US college sports.
The refurbishment comes ahead of the historic stadium playing a key role in the city hosting the 2028 Games, with work at the venue slated for completion in August 2019. The venue has already played host to two Olympics.
The Coliseum will stage part of the opening and closing ceremonies as well as the track and field competitions in 2028. Its two previous Olympics came in in 1932 and 1984, while it has also hosted two NFL Super Bowls as well as a Major League Baseball (MLB) World Series.