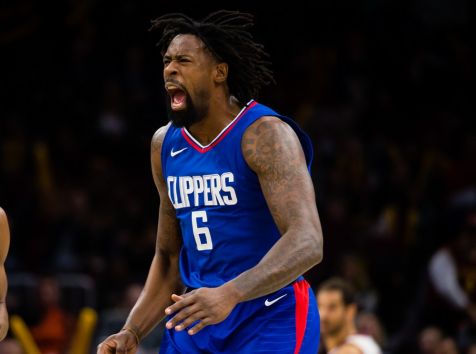 The Los Angeles Clippers of the National Basketball Association (NBA) have announced a major multi-year partnership with Bumble, the location-based dating app.
The deal will see Bumble, which is known for allowing women to initiate the conversation in dating dialogue, become the Clippers' first jersey patch sponsor, with the company's logo set to feature on the team's uniforms for the first time when they play the New Orleans Pelicans on Tuesday.
The partnership will also extend to the Clippers' community initiatives, and the franchise is referring to Bumble's logo as an 'empowerment badge', pledging to invest in promoting gender equality. Bumble cited the Clippers' progressiveness as a reason for partnering with the team, who in Gillian Zucker boast the NBA's only female president of business operations.
"Through Steve Ballmer's leadership, the Clippers have a clear commitment to diversity and equal opportunity," said Zucker. "From our players on the court to our leadership team, we are proud to stand with Bumble and do our part to emphasise that diversity and gender equality in the workplace is essential to organisational excellence.
"Bumble's message and technology provide a platform for women in new and non-traditional spaces and it's important to the Clippers that we innovate and reach our fans wherever our fans are."
"Never before has a major professional sports team partnered in this way with a female-driven brand like Bumble," added Whitney Wolfe Herd, Bumble founder and chief executive. "It's an honour to partner with an organisation as progressive and compassionate as the Clippers. Like us, they know generating awareness for diversity and gender equality is critical to business success."
The Clippers become the 20th NBA franchise to secure a jersey sponsorship deal for this season, the first of a three-year pilot programme by the league.
NBA jersey sponsorships have been selling for anything up to US$20 million a year, depending on variables such as market size and team popularity. The Golden State Warriors, last year's NBA champions, were thought to have secured the richest deal to date - US$60 million over three years - when they signed with Rakuten last September.