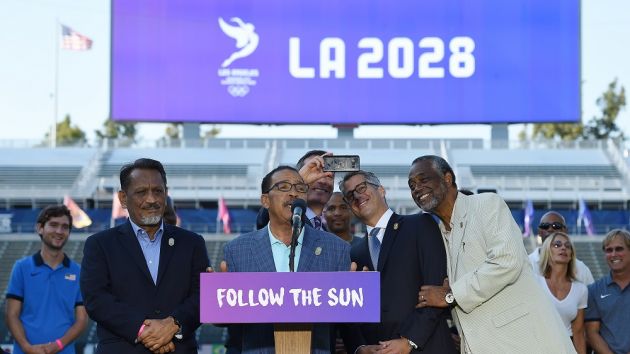 The organising committee for the 2028 Olympic Games in Los Angeles (LA2028) is set to launch a joint venture with the United States Olympic Committee (USOC) that will control all Olympic rights from 2021 until 2028, according to Sports Business Daily.
According to the sports business news outlet, the two parties have completed negotiations, and their agreement is now awaiting final International Olympic Committee (IOC) approval, which is expected within a few weeks.
The new entity was registered earlier this month in Delaware as 'United States Olympic and Paralympic Properties LLC.'
Under IOC rules, the USOC and LA organisers must jointly sell sponsorships and other considerations to raise funds for the Games while not undermining long-term USOC interests.
While the LA2028 and general USOC rights will not merge until 2021, the combined entity can begin selling in January 2019. All current USOC sponsors' deals expire by 2020.
Apparently roughly 30 USOC marketing staffers will join the joint venture over the next two months, including chief marketing officer Lisa Baird, though their exact duties and other hires of the new entity are not yet known.